The average time spent with linear TV increased in the autumn in line with the seasonality of the line-up, but this year it was stronger than in 2019. In Q3 the ATV for all of TV was lower than in the same period of 2019 by an average of 4% in the 4+ group (3h 46min) and by 7% in the commercial group (2h 43min). Since October, however, it began to exceed last year's level by 5% and 4% (respectively), and at the beginning of December it was close to the 2019 level, but this is still about 5 minutes more time spent in front of the TV among all viewers.

The outflow of viewers from the main stations was reinforced this year by the spring lockdown (freeze of line-up production, very large increase in the consumption of VOD services with Netflix at the forefront), but as we know, this is a long-term trend that has been going on for several years now.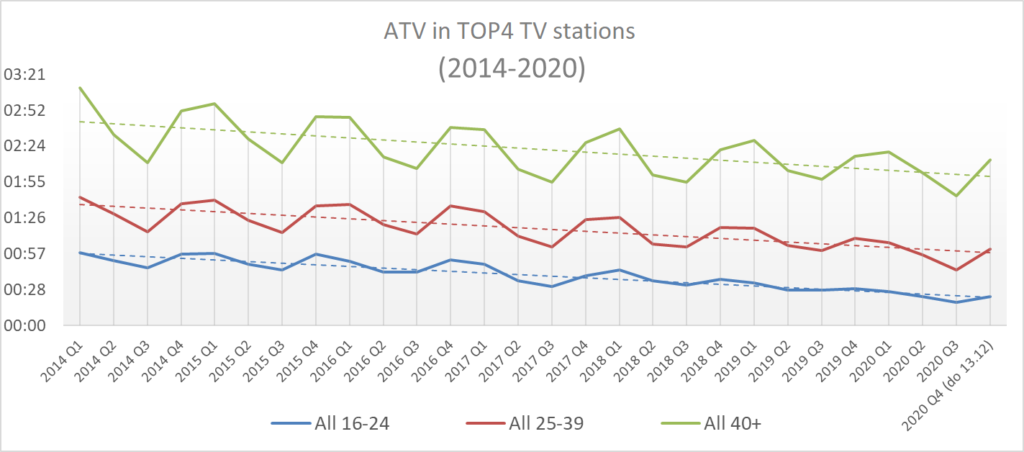 The biggest ATV decreases in the TOP4 took place in Q3 of this year and were stronger than last year's dynamics (compared to 2018).

Investments in competitive programming of thematic channels and increased interest in news stations this year strengthen their position, slowly expanding the concept of "main antennas". ATV's growth is observed mainly in groups of 40+, as the youngest part of the adult audience is devoting less and less time to the viewing of these stations as well.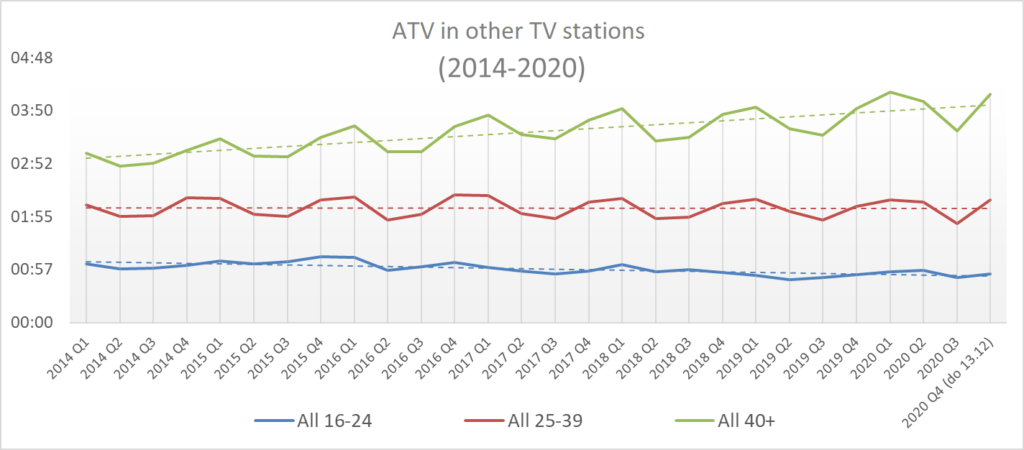 TVN (9.5%) and Polsat (9.4%) recorded the largest shares in the commercial group in the second half of 2020, but both with a decrease compared to the second half of 2019. The leader in terms of year-on-year growth is Polsat News (138% vs. 2019), TVN24 (46%) and TVN7 (34%). As you can see, all major stations are losing viewers as opposed to growing thematic channels.
The largest audience of the past half-year was gathered by the final of the Champions League (on average more than 2 million viewers in the 16-49 group with a record 39.2% share at the time), broadcast on TVP1. Hunger for sports emotions after the cancellation of Euro 2020 and the Olympic Games can be seen in TOP programs, which include matches of the Polish National Team in the Nations League, a friendly match with Ukraine and the ski jumping championship (all broadcast on TVP1).
TOP20 programs in the period July 1 – December 31, 2020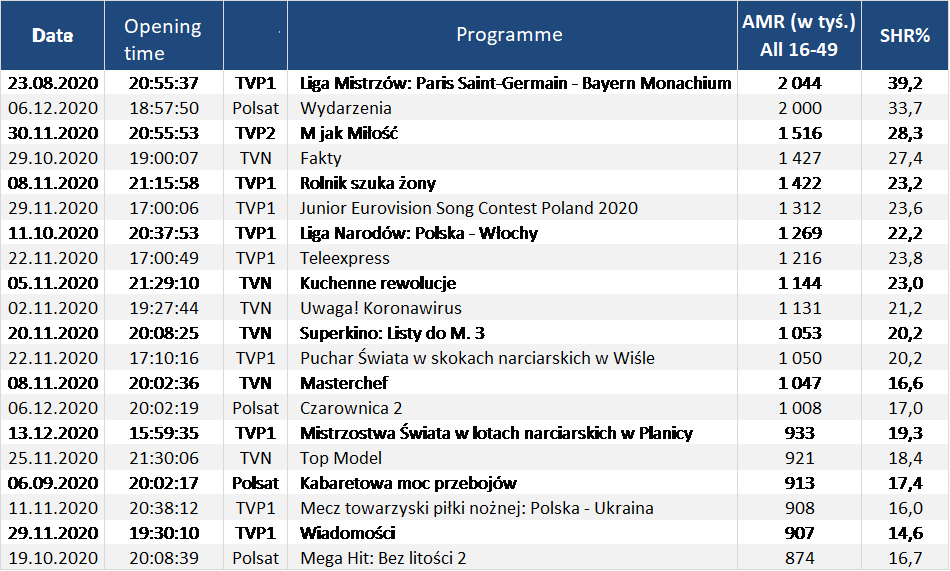 Source: Nielsen