The year 2020 has very tangibly made us familiar with the concept of DISRUPTION, through our own experience. The pandemic forced us to revolutionize many aspects of our everyday life, we were knocked out of our normal routine and forced to change our sometimes very well-established habits. Today we buy, communicate or work differently. Obviously, the changes also affected the functioning of companies, including brand management processes. My conversations with marketers show that many people have experienced a great acceleration in terms of their work. As if someone suddenly cranked up the speed on the treadmill on which we were running in an uncontrollable way.
Well, 2021 does not look like an easier or more predictable year, but we are already entering it with some experience. Since the first attack of breathlessness and shock of the body has passed, and the heart rate has stabilized a little, it is worth trying to reflect on your condition and take inventory in the areas which demand it.
To get out of the emergency mode it is worth looking for answers to key questions in 4 areas closely related to brand management. And this basically applies to everyone, no matter how well our brands did before the pandemic. The last year has changed a lot and it is worth keeping your eyes wide open for these changes.
How has our CONSUMER changed?
It is worth starting with the verification of what we know about the recipients of our brand? Maybe the changes have led to the appearance of new potential target groups, if we are lucky to deal with a category that is gaining in popularity? Or maybe our category is losing its importance in the face of current challenges and new needs? The experience of the pandemic provokes reappraisals in the sphere of life needs and priorities, so it is worth knowing the directions of these changes and try to analyze the current human condition more deeply. Certainly, the needs related to the safety, health and well-being in the broadest sense of the word have come to the forefront. We have been subjected to many trials this year in these areas, so they are becoming particularly important for us – both in the area of physical and mental health and well-being. What impact can this have on our category and how can we use it in our actions?
On the other hand, the experience of this year has resulted in the development of new behavioral patterns. The pandemic has forced us to learn new skills and change specific behaviors in many areas – the fact is, for example, that we spend more time at home, consume more content online, buy online more often. In this area it is worth conducting a review of how the decision-making process in our category is currently going and how the shopping habits of our consumers have changed? Is our brand and its communication keeping up with these changes?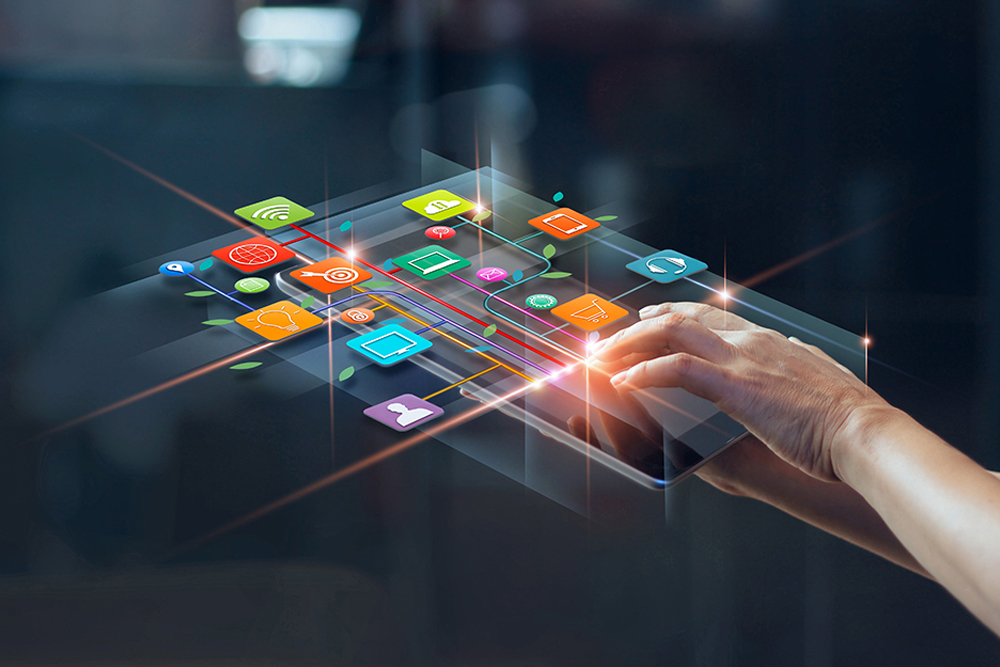 Has it managed to adapt to the new behaviors and accordingly, have we redesigned our consumer paths when planning communication? And a very important question – which of these changes will stay with us for longer and which of them will abandoned be automatically when it is possible to function without radical restrictions?
What is important is that the emergence of new habits and patterns of behavior can have a different impact on people and does not always mean a better satisfaction of needs. Encouraged, and in some categories forced to buy online, we can appreciate the convenience and time saving aspect of this form of buying. For example, changes in the area of communication with others, although – on the one hand – have allowed us to learn new tools and develop in the digitizing world, they are a source of frustration for other needs on the other. A large part of people feel particularly strong deprivation of social needs, physical presence and direct contact with others. What does this mean for our brand? Can we see any opportunity for our category in this? The year 2020 has taught us and activated the empathy within us. Let's hope that as much of this remains in everyday life as possible, and let's hope that cautious following and multidimensional consumer analysis remain the standard for planning future brand activities.
Is our BRAND adequate in today's reality?
In 2020, many brands limited their marketing budgets in time and often focused on tactical activities and short-term effects. In many cases they were a necessity and a reaction to the sudden changes and the collapse of sales. In 2021, the challenge for brands will be to recall the 60/40 golden rule of effectiveness and find a balance between purely tactical activities and those that build the brand in the long term. Many studies indicate that strong brands emerge from crises even up to 9 times faster, so, in principle, it can be considered that very few can afford to ignore this regularity and completely stop image activities. With the spectre of recession, increasing the brand's strength should be an important goal of marketing activities. In the context of updated knowledge of what is important and how the consumer lives, the next question should be – what brand do we have to offer him and to what extent is the promise of our brand adequate today? To what extent does it fit into the changing priorities in life? Such a reflection on brand assumptions may concern various aspects. Most certainly the positioning of the brand and what values it offers to consumers. To what extent do they take the directions of evolution of a given category into account and respond to the new expectations? Are we also able to communicate them in a distinctive way?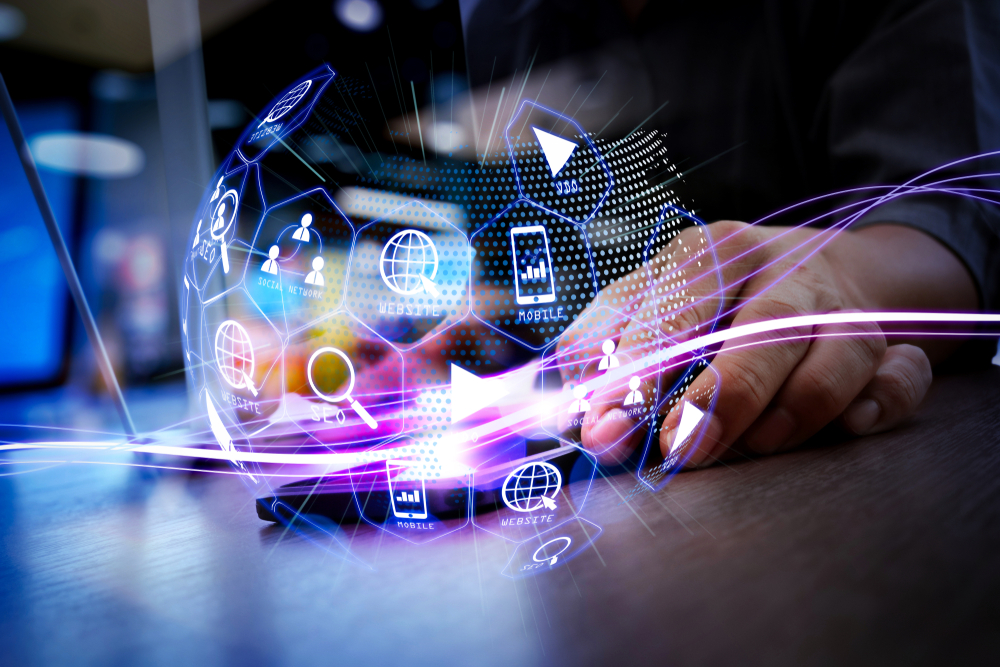 It seems that the experience of a pandemic accelerates various phenomena, but it also gives rise and perhaps places challenges to radicalise both the language and the promises the brand makes. While before the pandemic we were a brand that shyly started to engage in issues such as environmental protection, it seems that the time is coming when we need to take up the challenge more radically and stand more firmly on the side of certain values (both declaratively – in the language of communication, and specifically on the level of actions and actions taken). It seems that the radicalisation of language will not be a short-lived breakthrough. The times of rebellion in which we live demand a brave language and courageous actions. Today we realize even more strongly than before that actions speak much louder than words.
Do we offer competitive CUSTOMER EXPERIENCE?
Customer Experience management has been an important part of branding for quite some time now. However, it is the last year that has radically verified the competitiveness of brands in this scope. Some brands have been losing out on anachronistic solutions or their complete lack in certain areas. Others have been winning, thanks to efficient ecommerce, friendly UX or flexibility of the full experience. In order to find yourself in the new conditions, it is definitely worth reviewing this area as well. How does CX offered by my brand look today? Where does it place us in comparison with the competition? To what extent, in the face of changing shopping behavior and changes in media consumption, is our brand sufficiently available and present on the consumer path? To what extent does it offer attractive and competitive purchasing conditions? It seems that we have entered an era when shortcomings in the areas of different points of contact with the consumer will disqualify brands – a weak UX, long delivery times, the inability to contact and obtain the necessary information easily will put brands at a disadvantage. In turn, easy access to a brand, usefulness and intuitive navigation of its offer are becoming crucial and can provide an important competitive advantage on the market.
Have we implemented agile processes for INNOVATION and FAST ADAPTATION to change?
The disruption caused by the pandemic in the functioning of companies and markets was, at the same time, a trigger for innovation. Creativity and the search for new solutions were somewhat forced by the need to find oneself in completely new conditions. With stores closed, many brands faced a major logistical challenge to build their availability through other channels. Brands that have seen a significant drop in sales in categories particularly affected by the pandemic faced the need to diversify their revenue sources through the development of new products and services.
Everything seems to indicate that such operating conditions will stay with us for a longer time, so the implementation of agile processes in organizations to adapt to the dynamically changing and often surprising reality, ceased to be a luxury and a sign of future thinking, and became a necessity.
Interestingly, the research indicates that consumers are more willing to try new things after going through an important life experience, which a pandemic undoubtedly is. That is why it is worth thinking about innovations in the organization not only in the context of adapting to changing boundary conditions, but as an opportunity that currently opens up, for example, to all market players lurking in the background, who so far have found it difficult to break the leaders' monopoly and reconstruct the categorical layout that was once set in stone.
This year's disruption caused us a lot of trouble, additional work, forced us to leave our comfort zone. Since we are already at this point, let's take advantage of this forced increase of courage and openness to go beyond the scheme and boldly introduce new solutions. Updating the knowledge and assumptions on which we build our brands and the continuous development and improvement of our solutions become more crucial than ever.