We were the first in Poland to complete the global TikTok Academy program. This title obliges us, that's why we decided to spread knowledge and share our experience, and thus dispel the 6 biggest myths about TikTok.
A niche medium – MYTH
In Poland, TikTok is used by over 6 million users every month, which is about 29% of all Internet users[1]. Although the penetration rate of the channel is similar to platforms such as Snapchat, LinkedIn or Pinterest, the quarterly growth rate of TikTok is as high as 73%. This means that the channel is the fastest growing social media in the country.
A dangerous channel – MYTH
In the media there was a lot of talk about TikTok in the context of various challenges that threaten the life or health of users[3]. However, little is said about the advanced technology that allows to take care of the safety of the youngest. TikTok, unlike other social media channels, restricts access to certain functions for users under 16 years of age, such as the ability to send and receive messages. Additionally, as the only social medium available in Poland, it has the possibility to introduce parental controls, which allows parents to manage the type of content available to the child, screen time, as well as to configure appropriate settings.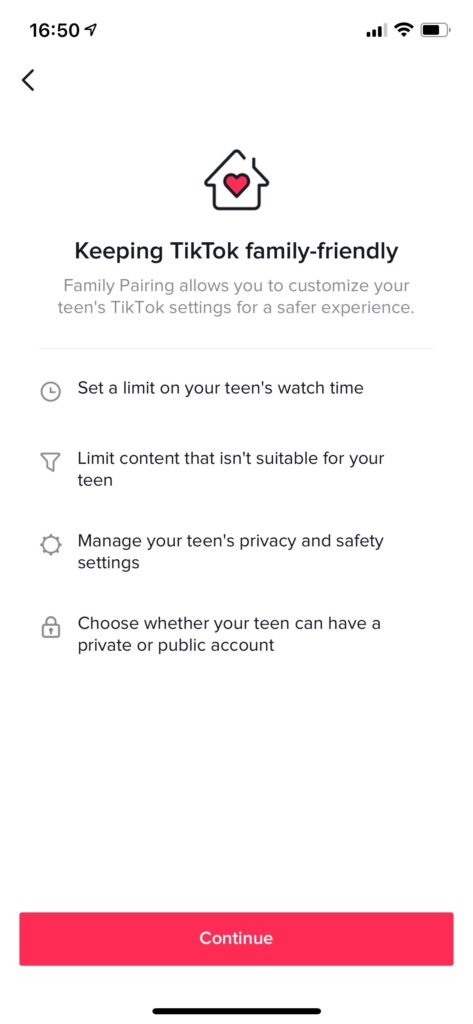 Worthless content – MYTH
We often come across the opinion – especially from people who have never been on TikTok – that you can only find pranks, choreography and lip sync in the app. Although there is a lot of this type of content, you can also find a lot of content on this platform showing tutorials, recipes or tips. Not only are tiktokers known for more or less funny videos present on TikTok, but also doctors (@dr_anna_wasiewicz) and athletes(@annalewandowska). On TikTok you can find content from every field, and what unites them is their preparation in the convention of short, engaging video materials.
It doesn't sell – MYTH
On TikTok you can run both image and performance campaigns. In the case of image campaigns, we have a number of formats that allow you to create challenges, unique AR effects or games. This allows you not only to reach a wide audience, engage with your brand, but also, using Brand Lift research, to check the value of your ads in terms of brand metrics growth.
While running performance campaigns we have optimization for traffic, application installation, contact acquisition, conversion or catalog sales at our disposal . We can use not only Core Audience (demographic, psychographic, behavioural, geographical data), but also Custom Audience based on the client's data sources (web traffic, CRM, application activity) and TikTok (e.g. challenge participants). This allows us to fully personalize communication, precisely reach users and select formats and messages depending on the stage of the funnel at which they are in order to effectively close sales.
Low engaging content – MYTH
In Poland, users spend on average 62 minutes in the application, which is 2.5 times more than on Instagram[4]. Content published on TikTok is displayed on the entire screen. This not only gives the user a longer contact with brand content, but also the display of content and ads in the form of full screen guarantees full attention to Brand Safety.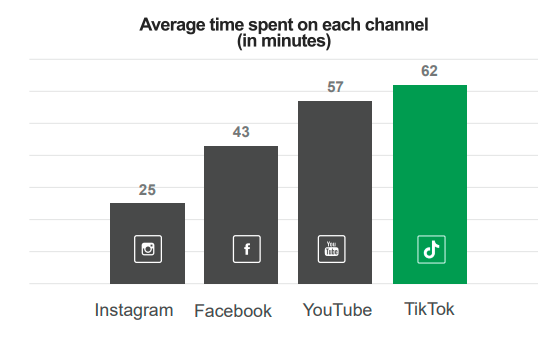 Wondering if your brand should be on TikTok or are you sure it should? Write to me and let's talk about the campaign.
---
[1] GWI, Q1 2021
[2] The data is available in Facebook Business Manager and TikTok Business Center, June 2021.
[4] AppAnnie, Poland +CE, Q4'20.