According to research, Poles are the most stressed nation among European countries. According to the "Workforce View in Europe 2019" report, we are mainly stressed about our jobs, but due to the COVID-19 pandemic, we are also worried about our health (which does not come as a surprise).
Health and loved ones are still very important to us
Unfortunately, in the context of fear caused by the new situation in the country and the world, we can observe high rates of fear. According to Deloitte's Global State of the Consumer Tracker, in November Poland was among the countries with the highest level of pandemic anxiety (34%) – a jump of 30 percentage points.

However, the rate has been decreasing over the course of subsequent editions of Deloitte's report, and the top spot has now been filled by India and – as seen in the latest report – South Africa, the United Kingdom, Ireland and Italy.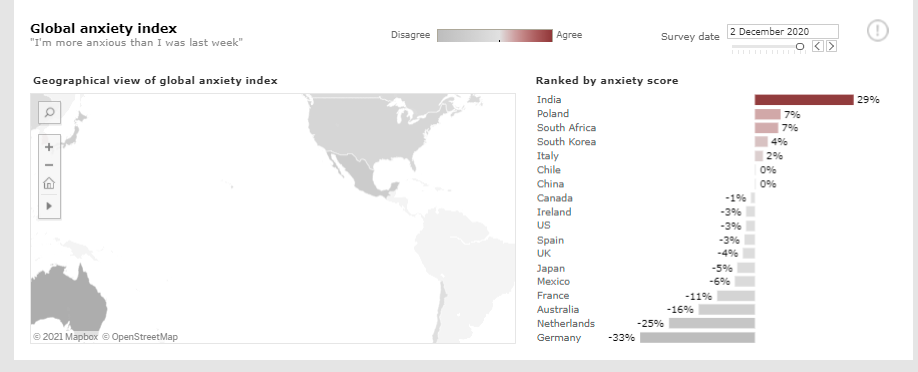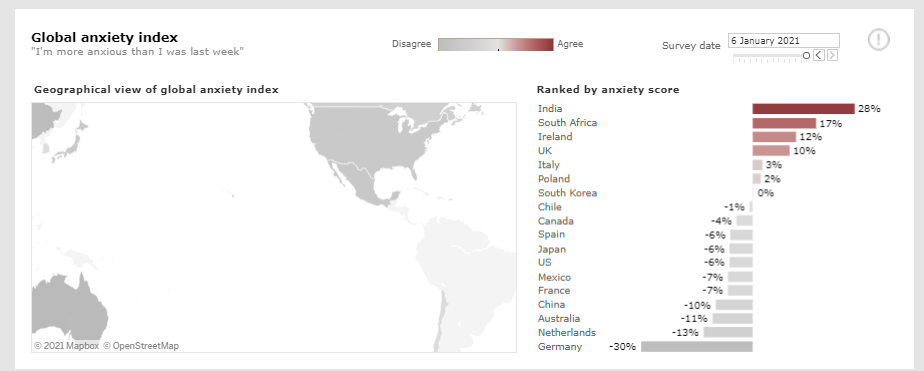 And although this indicator is currently at 2%, it does not make us worry less. We have other reasons to worry, unfortunately. We are very worried about the health of our family – according to the latest survey this was indicated by 80% of respondents (in the previous survey it was 81%) and these values are very similar when it comes to age groups (the index ranges from 79 to 81% and the survey covered the group 18-55+).
Concern about one's own physical condition remains at a similar level – 62% indicated this, compared to 63% in the previous edition. This indicator increases with age – the most concerned group in the case of physical condition are people 55+.
We are afraid of financial issues and job loss
Issues related to finances are not indifferent to us. We are afraid of losing our jobs (53%), and consequently we worry about our savings, paying off our loans and more. One of the reasons for our fear is concern about the continuity of loan repayments (up 4 percentage points), and nearly 70% of respondents are worried about their savings (up 2 percentage points).
And it's worth mentioning that 24% of Poles declare they have no savings at all. This results from the survey conducted by the National Debt Register. Referring to the "Savings Barometer" we can read that in the event of losing a job only 13% of respondents are able to support themselves for more than a year, having a certain amount of savings. Slightly more than half (52%) declare that they are not putting any money aside during the pandemic. This is due to low income, among other reasons.
These health concerns, anxiety, and fear of job loss do not have a positive impact on the mental health of Poles. The lack of savings makes people more anxious about their future. In addition, the situation associated with rising prices (e.g. sugar tax, rising energy prices) does not have a positive impact on the social mood of the Poles.
Concerns about the health of loved ones can contribute to lower purchase motivation. In order to secure financial means for unforeseen situations, we can temporarily reduce the value of our shopping carts and limit the so-called compulsive shopping. According to Deloitte, 37% of us (down 2 percentage points) are willing to make large purchases to stock up.
What marketers can do in the face of the current situation is, on the one hand, continue to ensure safe conditions while shopping in brick and mortar stores by respecting all sanitary guidelines. On the other hand, they can expand their capabilities in e-commerce channels by, among other things, the faster processing of purchased products and increasing the range of deliveries.
Source: https://www.pulshr.pl/zarzadzanie/polacy-najbardziej-zestresowanym-spoleczenstwem-w-europie-przez-prace,70391.html
https://www2.deloitte.com/pl/pl/pages/press-releases/articles/polacy-coraz-mniej-martwia-sie-o-zdrowie-coraz-wiecej-o-pieniadze.html https://www.wirtualnemedia.pl/artykul/polacy-nie-maja-oszczednosci-raport-jak-oszczedzac