Until recently, heated discussions have been held, both locally in Poland and globally, whether esports is a sport. About halfway through last year, which was exceptional in every way, and not necessarily for positive reasons, the first voices appeared, and it was half joking and half serious, that now esports may be the only sport. Now we know that these are not jokes, but facts. It is esports, after all, that supported television stations which suddenly had holes in their schedules and could not even show soccer matches on real fields, because they were cancelled. It was esports that supported sports clubs, which could organize tournaments and exhibition matches for their fans, if only to reach the fan base and show the logo of their sponsors in broadcasts, because that's what their sponsorship and partnership agreements required. Suddenly the polemics about whether esports is a sport at all faded into the background.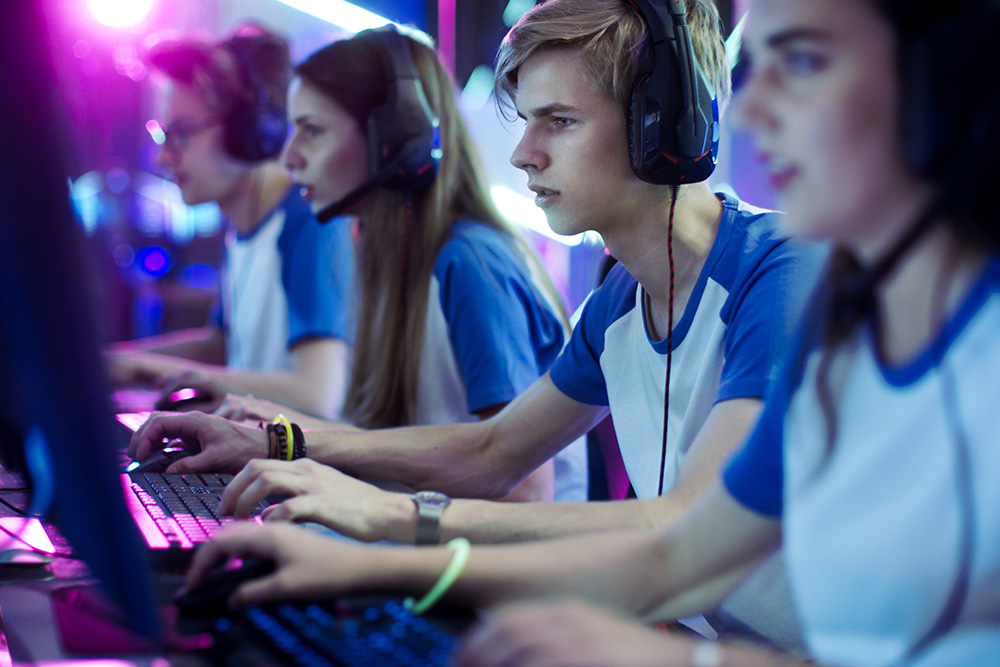 At the same time, parallel to the increased demand for esports events during the pandemic, brands and agencies specializing in gaming marketing saw their opportunity in this area. Popular studies, reports, and data came to their aid – including the widely repeated fact that Poland is a gaming market with enormous potential, where we have over 16 million gamers[1]. The problem is that preparing a campaign that would "speak" to all the people defined as Gamers is like working on a project that would reach all the people who listen to music. The diversity and fragmentation of this group, if only due to the genres or form of consumption of this type of entertainment, is so huge that creating a universal communication to all is simply not feasible. This is definitely an area where it should be a good practice to analyze the market very carefully, which of course research can help with. One of the most reliable sources of data is the periodic report "The Condition of the Polish Game Industry 2020", prepared by the Kraków Technology Park together with the Polish Gamers Observatory initiative, and this year, for the first time, in cooperation with Data Science and Publicis Game Lab. The report analyzes in detail the various segments of Gamers, which provides the necessary knowledge to plan communications to a selected group, such as esports fans.
The report shows that 76% of Internet users aged 15-65 in Poland describe themselves as Gamers. This number is unchanged from the 2019 values.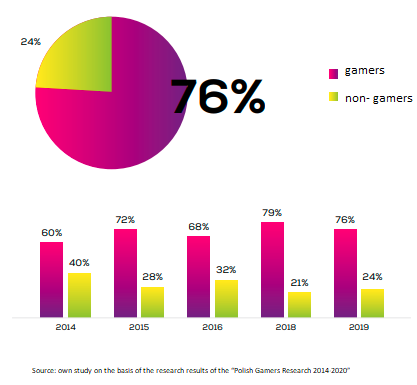 For marketers, this is good news, because it confirms that the potential is there and gaming is presently a mass form of entertainment. This is also confirmed by estimates of the growth in the value of the Polish games market, which is currently close to PLN 2.5 billion and is expected to exceed PLN 3 billion in 2024.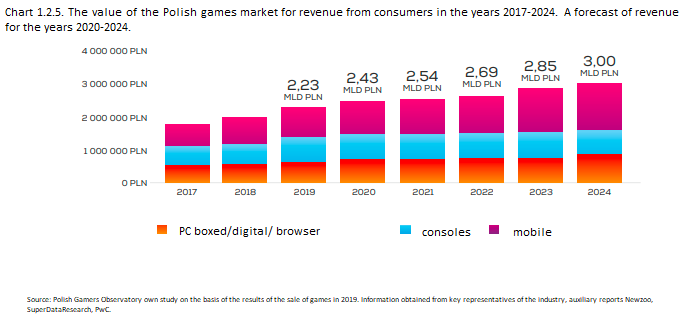 However, the games market is not equal to esports. Esport is professional competitions in competitive titles, which is the professional part of gaming. It is therefore a mistake to relate the values calculated for gaming to the narrow field of esports. While we have over 16 million Players, we have significantly fewer esports fans. 25% of Gamers declare interest in esports and, what is interesting and so far rather ignored, as many as 13% of non-Gamers also indicate this as their interest.
So when planning brand communication, we need to take the details into account. Big numbers are impressive, but they don't necessarily support the effectiveness of planned marketing activities. It's not that gaming activations and possible investment in e.g. esports is a bad idea, it's rather about pointing out that the effectiveness of the campaign will depend on deep understanding of the target group. In practice, this means the dissection of the entire community of gamers and acceptance that, as in the case of music fans, not all gamers are equal.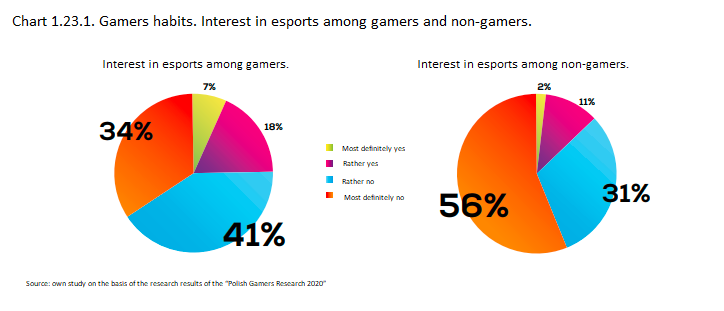 From the point of view of a brand, gaming and esports provide us with innovation, they are connected, for example, with the popular trend of livestreaming, which is on the rise and which may soon become another widely used point of contact with consumers, especially the younger ones. At a time when we are looking for precise and effective tools, also in terms of costs, gaming offers completely new channels and solutions and this fact alone should be of interest to marketers. Among esports fans, as many as 71% of them follow streams at least once a month (up +5% on 2019).

In turn, during the pandemic, when viewers' eyes shifted to esports struggles, the growth in viewership of broadcasting on streaming platforms increased on average by as much as 37%[2] globally.
To sum up, not all consumers and brands will find a given gaming activity equally effective and appropriate, but the potential is there and its potential success will depend on precise planning, based on data and knowledge of the gaming environment and tools.
---
[1] Newzoo (2019), Global Games Market Report
[2] Stream Hatchet SL, analytics. https://streamhatchet.com/