Seamless Connectivity to its CEE-based Centers of Excellences via a single point of contact; World-Class Expertise; Experienced, Proven Business Leadership.
Publicis Groupe Central and Eastern Europe (CEE) furthers the "Power of One" model with the launch of Le Pont, which means "the bridge" in French – a nod to the company's heritage. With Le Pont, clients have seamless connectivity (via a single contact) to the services and capabilities in the three Centers of Excellence within CEE (made possible by regional and global expertise) under the supervision of established business leadership.
Tomas Lauko, chief executive officer, Publicis Groupe CEE said, "Over the past few years, Publicis Groupe has embarked on a 'Power of One' journey across the world, evolving alongside the dynamic pace of business. Following our successful transformation into 'Power of One' models locally in the CEE region, we are taking it to the next level by connecting the talent and capabilities of our existing 'Centers of Excellence' teams in the areas of commerce, content and production, data, technology and creativity in Poland, Hungary, and Czech Republic in an integrated manner. Le Pont is putting forward an even more compelling offering that will deliver to our clients seamless accessibility to an unrivalled quality of talent, services, knowledge and technology, as well as cost effectiveness for their business needs."
End-to-End Digital Solutions
Le Pont is designed around the continuously evolving needs of today's consumers, offering end-to-end solutions to clients. It is geared toward supporting strategic and digital consultancy services, elevating consumer understanding to the next level. Le Pont utilizes the latest tools, technologies and methodologies to maximize the power of data, generating real, actionable insights across all platforms.
Fueled by Dynamic, Diverse & Disruptive Creativity
Fueled by dynamic diverse and disruptive creativity, Le Pont enables these insights to come to life across the whole digital ecosystem, focusing on consumer engagement, relevancy, scalability, and efficiency.
Connected across the entire ecosystem
Le Pont's 600 experts across the region offer authoritative experience on both brand-building and action-driving digital activities. The connectivity of Le Pont's solutions means that all activities will always be connected across the entire ecosystem to ensure the maximization of the consumers' experience.
Modular Design, Bespoke Solution,
Le Pont is built on Publicis Groupe CEE's full suite of capabilities including "Centers of Excellence" in Czech Republic (CRM, data, tech and development), Hungary (content, dynamic, diverse & disruptive creativity) and Poland (commerce, production). Fluid and modular, Le Pont offers a bespoke solution for clients' business needs, which can be an end-to-end proposition or a focused solution on a specific area.
Established Credentials
With global and pan-regional capabilities and experience working with brands including Beiersdorf, Daimler, Adidas, Barilla, JDE, JTI, Mondelez, Nestle, Visa, GSK, Sanofi, Mattel, Reckitt, Microsoft, LIDL, BP, P&G, Novartis, GSK, Telekom, Bacardi, and Nokia, Le Pont already has a proven track record in its delivery.
Seasoned Business Leadership
The new CEE Le Pont offering will be jointly led by Helga Sasdi, chief executive officer of Publicis Groupe Hungary and Konrad Dorabialski, chief growth officer, commerce and production of Publicis Groupe Poland. The duo will take on their new responsibilities in addition to their current roles.
Continued Tomas, "Helga and Konrad are both established business leaders who bring with them a wealth of experience working across regional and global markets as well as delivering on global assignments for Publicis Groupe's key clients. With a robust track record, international experience, keen understanding of clients' business needs today and deep knowledge of our business, Helga and Konrad bring a unique blend of expertise, experience, and insight necessary to activate the true potential of Le Pont's offering for our clients across the world."
Helga Sasdi, Le Pont co-lead, Publicis Groupe CEE said, "Le Pont is coming as a solution to all clients' needs to drive excellence in digital – its comprehensive and strategic offerings allow us to follow the startup mentality that provides speed, transparency, and co-creation opportunity when working in hybrid models amongst clients and agencies. Over the past nine years, our operation in Hungary has focused on digital content creation and strategy across all levels on international clients including P&G and our model has proven to work. Bringing together at scale, digital content, commerce expertise and production capability with data and technology in the CEE region will supercharge the solutions we can bring to our clients' businesses. I'm really looking forward to bringing this to life with Konrad and charting a new and exciting way of working with our client partners."
Konrad Dorabialski, Le Pont co-lead, Publicis Groupe CEE said, "With businesses under more pressure than ever in the platform world, Le Pont offers a potent blend of agility and scale across specific capabilities and talent that are crucial to business success today. The power combination of Hungary and Czechia's capabilities in the critical areas of content, production, commerce, data and technology and our 15-year experience of setting up web, digital and commerce activation hubs in Poland creates a stronger connectivity and gives us scale. That in turn allow us to reach new grounds in delivering production adaptation, web maintenance, and commerce for our clients' needs. And, Helga cannot be a better partner for this venture, I'm really looking forward to working with her."
Helga Sasdi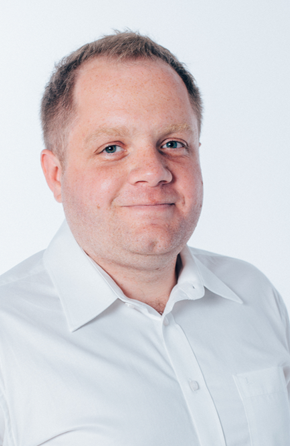 With 17 years of experience in the digital space, Konrad has an extensive knowledge of digital marketing, commerce, and IT portfolio management working with global clients across multiple sectors including consumer packaged goods (P&G, Reckitt, Unilever), pharmaceutical (Alcon, GSK, Sanofi), beauty (L'Oreal, COTY, Beiersdorf), and others (Barilla, JTI, BP, Daimler, Visa, Adidas, Essity, Samsung, B/S/H, Microsoft, Mattel). Proficient at managing the project and product lifecycles of digital marketing executions including enterprise website development, commerce E2E initiatives, and business intelligence solutions platforms, Konrad has also led global website development and content maintenance accounts for P&G; eCommerce content global work for Reckitt and COTY, and launched Unilever commerce content practice in Poland. Adept at working internationally, Konrad has worked on various assignments across LATAM, the United States, Southeast Asia, and Europe.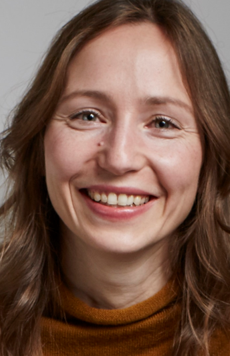 Helga is a digital expert and effective senior leader with over 20 years of corporate and agency experience across a range of industry sectors, including FMCG, consumer healthcare, and Telco. Her clients have included GSK , Novartis, Nokia, Deutsche Telekom, Bacardi, and P&G in a regional or global capacity. A consistent top performer in both leading and delivering digital strategy, social presence, measurement frameworks, and digital operations excellence, she brings a strong business focus on digital solutions that improve financial results of businesses at a regional and global level. Helga brings with her extensive international experience working and studying in the United States, the United Kingdom, Finland, Holland, and Hungary. In the last five years, her main focus has been to change and challenge the way agencies and clients work together in order to create agile/hybrid teams consisting of people from both sides to deliver towards mutually agreed KPIs and business results using startup methodology and mindset. She joined Publicis Groupe as Saatchi & Saatchi Hungary's brand leader in November 2017 and was promoted to her current role as chief executive officer of Publicis Groupe Hungary in 2018.