The leaders of the NextTechNow program at Publicis Groupe: Marta Zuska and Krzysztof Sobieszek, are interviewed by Piotr Ruszak Chief Communications Officer of Publicis Groupe.
Piotr Ruszak: A year has passed since the Polish edition of NextTechNow, a scaleup program targeted at startups was reactivated, has it managed to achieve its goals? Have the main objectives changed since the inception of the program?
Krzysztof Sobieszek: Our main goal from the beginning was to work with startups to create scalable products that we can offer to our clients at Publicis Groupe. It looks like we have even more of them than we anticipated. Of course, they now need time to gain market momentum, but looking at the quality of the solutions, we are rather reassured. As far as the main assumptions have not changed, we can see that it is focusing on more niche, specific areas and build on them. That is why now, within the broadly defined consumer and marketing technologies, we are placing an emphasis on e-commerce. There are a lot of interesting startups, and our process involves really digging into their technology and offerings.
PR: What is it like working with the startups that got into the first edition of the program? What products/solutions have they managed to implement?
Marta Zuska: We are developing cooperation with all the startups selected in the previous edition. Some solutions are already at the stage of scaling, which means that the product is already being offered to other clients. There are also solutions that we worked on during the workshops that took place at the end of the year, and now we are actively looking for clients to test and finalize the details. In the previous edition we developed and implemented two media products, including one from the gaming area. By introducing new flavors and chips packaging, the Crunchips brand wanted to reach a young audience and go with communication beyond traditional and digital media. In cooperation with Adinmo we proposed display in-game advertising, which is a non-intrusive form of static advertising appearing in the game environment. Thanks to this solution over 2 million Crunchips product views were emitted, which gave over 3000 hours of screen time in the game. Crunchips creations were viewed on average up to 30 times per unique user per session.
Another example we can boast about is our collaboration with Pudding.ai. We have been looking at solutions from the so-called "data driven creativeness" for a long time. The analytical platform and possibilities of the AI mechanism created by our partner give us a wide spectrum of possibilities of analyzing the creation and its elements in terms of various KPIs in response to the actual consumer behavior. Together we have developed a solution, which in the first phase was implemented on two clients for whom numerous creative lines are being developed. Using the Pudding.ai platform allowed us to quickly analyze a huge amount of data from social media campaigns. We have identified which elements of creation should be exposed more often in order to increase campaign effectiveness. We reduced the work time of creative teams, provided insights and recommendations for the future. We are currently conducting further talks on other projects.
PR: The NextTechNow program guarantees selected startups the scalability of their solutions by partnering with large Publicis Groupe clients. Have you been able to reconcile the differences in approach to business between a large corporate organization and a startup?
Krzysztof Sobieszek: In general, yes. Firstly, despite being a large organization, Publicis Groupe does not have the typical corporate feel. The agency environment has always been quite dynamic and in this case it helps a lot. Secondly, we have designed the process of working on products in such a way that, within a certain, relatively short time, it guarantees the maximum involvement of our specialists and effective work on certain necessary areas. It's a specific design sprint which is supposed to ensure that we don't throw the baby out with the bathwater or waste time on idle discussions. Startups appreciate it, we get a lot of positive feedback. From the very beginning we have been basing on the assumption that there is a lot of PR surrounding the cooperation between corporations and startups, and a lot of education in the work of specialized accelerators. That is why we do not deal with these areas, time is money. We are interested in a good product that can be quickly sold on a large scale.
PR: What solutions are the clients most interested in? Is there a best way to implement new tools and scale them thanks to cooperation with big brands? What does it look like in practice?
Krzysztof Sobieszek: Clients are interested in many things, but we ask ourselves a different question. What will clients buy? The answer to this question is: simplicity, comprehensiveness and effects. We try to look at the first element as early as possible. In the technology sector, it is not easy to understand innovative solutions, and even more difficult to understand the specific advantages of one solution over another. We can help highlight this or focus on product development in a particular direction. Complexity, on the other hand, is that a specific, more specialized solution generally has to work with others. If the client doesn't know where to get it, this is a barrier. It helps that Publicis Groupe has a really broad range of marketing, media and other services. We can "package" solutions and offer something that is self-sufficient in generating an effect. It's that last element. Clients may buy a "gadget" once, but long-term they will buy what builds their business. I think we understand this quite well and we are uncompromisingly moving in this direction.
PR: You are currently scouting for a new project NextTechNow, in which you are looking for innovative solutions in the field of e-commerce. What does the recruitment process look like? What can the participants expect?
Marta Zuska:Yes, we are in the process of recruiting for the next edition of NTN. In the first half of this year, we are focusing on searching for innovations within our competence in the area of e-commerce. All startups and organizations interested in cooperating with Publicis Groupe are welcome to participate in the recruitment process. You can send us your presentations and product materials until May 23 at the following address: nexttechnowpl@publicisgroupe.com.
We are particularly interested in innovative solutions connected with production and distribution of content in digital commerce, solutions with the potential to scale in several markets simultaneously. Partners who will be invited for talks to our scale-up program will initially meet with our experts who deal with several markets simultaneously. Each startup will receive a custom-designed acceleration path, i.e. a plan to develop a partnership with Publicis Commerce, a platform LePont and our clients.
PR: What do you look for when selecting startups?
Marta Zuska:When selecting a startup, what is very important to us is its potential, which we evaluate from a business perspective, and whether we see an opportunity to jointly build an innovative and attractive solution for our clients. We are looking for startups that have had their first market deployments or built traction and are now looking for a partner to scale further. Based on information about previous tests or implementations, it will be easier for us to design a cooperation model that takes the startup's processes and technological solutions, and thus to recommend it to our clients more effectively into account. A very important criterion for us is also a committed team. When recommending a solution to our clients, we take responsibility for the implementation process. We serve many clients regionally, not only in Poland, so when inviting to the program, the possibility of regional and global adaptation is also taken into account.
PR: What is your development direction for this year? Do you focus all your attention on e-commerce solutions? Can you tell us about your further plans?
Marta Zuska: For us this year began with a few Proof of Concept projects for last year's solutions, we are currently scouting solutions that will enrich our offer in the area of e-commerce and monitor the progress of scaling and business partnerships with the startups that we have established cooperation with so far. In the second half of the year we will focus on media solutions and analytics supporting business. We will reveal the details once we have completed the ongoing scouting phase, which is our main focus at the moment.
PR: Why is it worth registering your startup for the NextTechNow program and how do you encourage the undecided?
Marta Zuska: Participation in the NextTechNow program offers startups the opportunity to work with Publicis Groupe, and thus with the global corporations we work with on a daily basis. A business partnership with a large organization, recognized in the market and among global corporations, definitely facilitates the process of reaching the biggest brands, and thus significantly accelerates the development of business. We are looking for partners willing to cooperate in the long term, who can enrich our offer directed to clients with their innovative solutions. We offer the expertise of our specialists and a wide portfolio of companies from various industries such as FMCG, banking, automotive, retail, to which we intend to recommend new solutions. How to convince the undecided? I think it is simply worth trying and checking to see if we are a good fit already at the recruitment stage.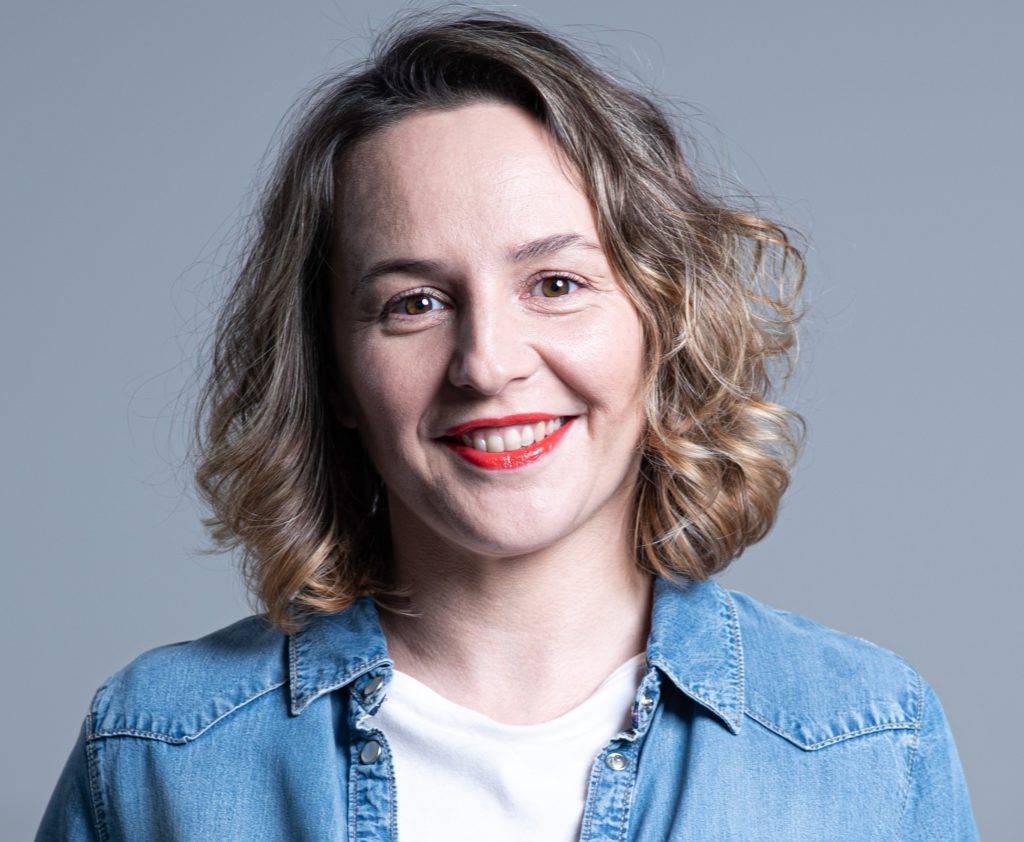 Marta Zuska – leader of the NextTECHnow initiative. She is responsible for product development and cooperation with startups within the accelerator program. She has years of experience in creating business models based on partnerships and B2B cooperation. Practice in running projects and organizations with a variety of billing models (Consumer Products, Services, Advertising Model, Saas). Mentor and advisor for young female entrepreneurs from developing countries under Cherie Blair Foundation programs.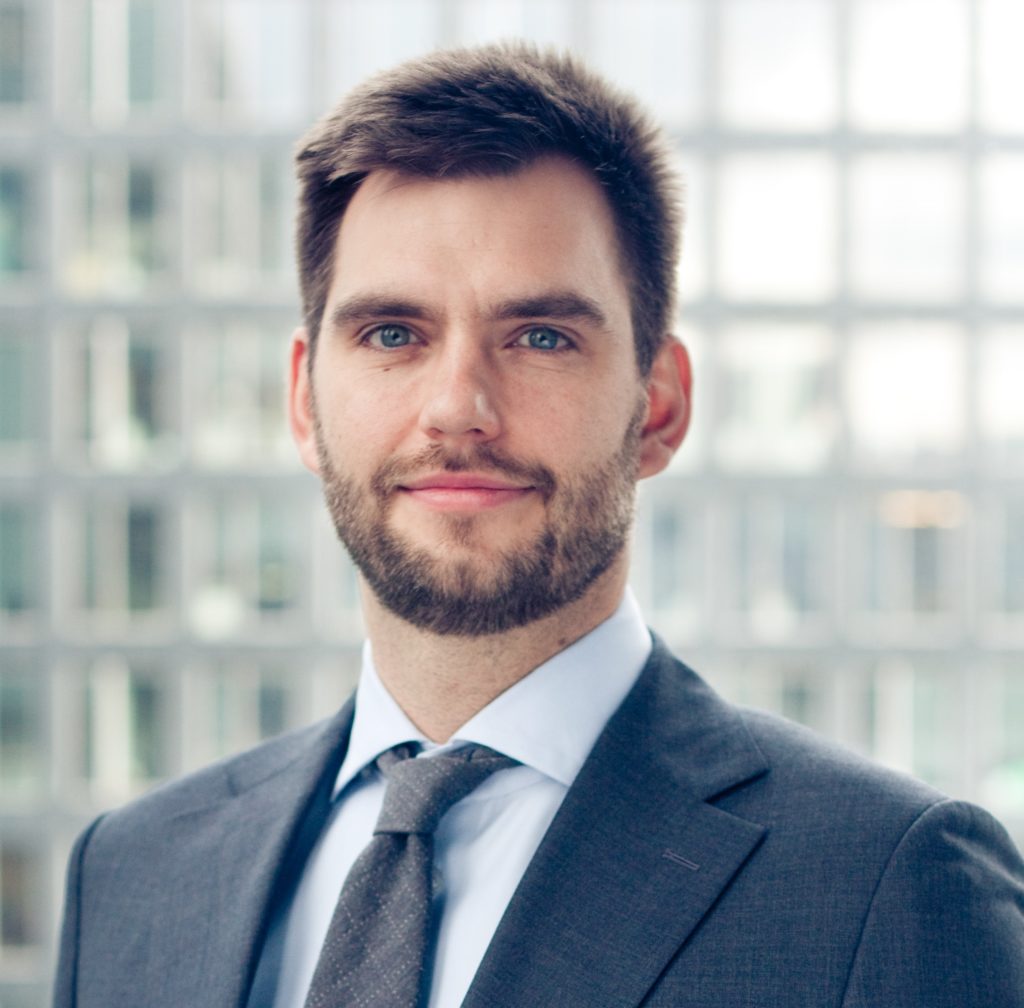 Krzysztof Sobieszek – supervises the activity of NextTECHnow on the Polish market. As Business Transformation Practice Lead, he is responsible for the area of transformation consulting for Publicis Groupe clients. Consultant and strategist with 15 years of experience in the digital, marketing and innovation industry. He gained experience both on the agency side (Zenith as director of strategy, previously Mindshare), in startups (nk.pl), where he was responsible for strategy, research, data management and marketing, and in the interactive industry association IAB Poland as a board member. He has been training leaders in various areas of digitalization and innovation as part of the Management and Strategic Leadership Academy ICAN Institute programs for 10 years.