Although the Kickstarter platform has its problems, including group redundancies related to the economic situation caused by COVID-19, the service was, is and will be a place where human creativity is built. Especially in the present times, it is worth checking it out, for example, in search of current trends, which will probably, also reach us sooner or later. Here are some inspirations. This time we will look at projects that have one common denominator – they can make the "new normality" easier, more pleasant and simply, more interesting: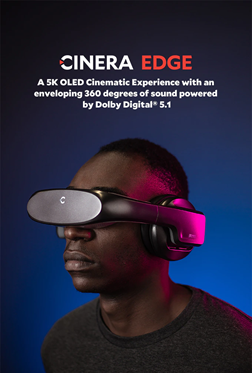 This is the first VR helmet for watching films at home which, thanks to technologies such as 5K resolution or DD 5.1, look and sound "almost like in the cinema". At a time when the latter is rare, solutions such as Cinera Edge can gain in popularity. What you can see from the results. This not at all new idea has already generated over a million dollars in deposits and what's more, you still have almost a month to join the "home cinema revolution"!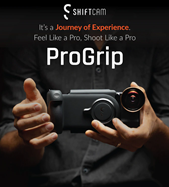 ProGrip is a multifunctional solution that combines grip, power bank and docking device. It allows you to use the possibilities of smartphones in a creative way, allowing every photographer or video amateur to significantly improve their workshop. It's also a "intact-not-new" solution but, as you can see from its popularity, it fits well with the new normality.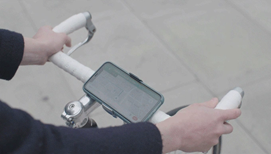 This is in turn an idea that combines two "elements". First, bicycles, and secondly, smartphones. The solution is trivially simple, because it allows you to easily mount the phone on your handlebars. Just like many trivial solutions, it addresses a remarkable problem, resulting in support beyond the creators' plans (currently – already x10).