Although the Kickstarter platform has its problems, including group redundancies related to the economic situation caused by COVID-19, the service was, is and will be a place where human creativity is built. Especially in the present times, it is worth checking it out, for example, in search of current trends, which will probably, also reach us sooner or later. Here are some inspirations. Firstly, those aimed at replacing current masks and visors with "something better":
BLOCC click!
For example, Blocc is a comfortable, minimalist and designer visor to protect us from touching our mouth, eyes and nose. Research shows that on average each of us touches our face 23 times in an hour. Blocc can help us master this habit, and by the way, it looks great and costs relatively little.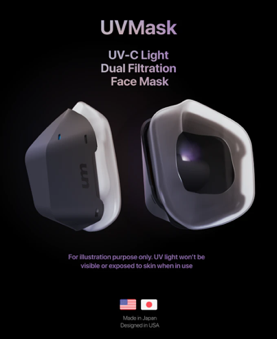 UVMASK click!
By contrast, this design is a "classic" mask, but significantly improved because it is designed to clean up to 99.99% of the air inhaled, 10 times faster than the average inhalation time. All thanks to the special technology and filter design.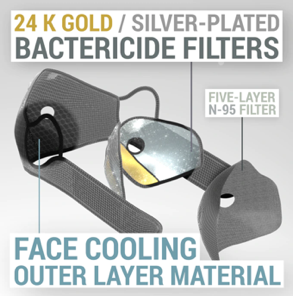 BREEZE click!
This is also a "classic" mask, equipped with appropriate filters, but also with two solutions that deserve attention. Firstly, the mask "cools" the air, making it easier to breathe in, and makes the urge to want to take it off, adequately smaller. Secondly, the mask has special "valves", which make it possible to talk on the phone and make our voice clearly audible.