Agata Kwaśniewska CEO of ReaktorX, CEE's leading startup accelerator talks to members of the NextTechNow team at Publicis Groupe: Marta Zuska, Beata Szcześniak and Krzysztof Sobieszek.
Agata Kwaśniewska: Together with ReaktorX, you are currently working on a new acceleration program for startups that want to scale and acquire big clients. Why have you decided to work with technology companies in this way right now?
Krzysztof Sobieszek: Publicis Group has been working with startups for a long time. We have had structures dedicated to this For at least a few years in Poland, and our portfolio includes many projects completed thanks to such cooperation. However, the NextTECHnow formula is intended to give these activities an unprecedented scale, and this is our priority. We see that our clients need solutions that support their digitalization on many dimensions, more than ever. At the same time, efficiency and speed of innovation delivery are becoming extremely important. That is why we are looking for solutions that can support many of our clients in a short period of time precisely in this regard. Publicis Groupe itself has also undergone a significant transformation in recent years. We are strongly integrating creative, media, PR, production, technology, analytical and commerce services under the "Power of one" concept. We are expanding our offer around different areas of consumer experience. We do this effectively, which is clearly visible in the global and local results. All of this implies operating at scale. That's why we are taking all of our previous experience of working with startups and, through the NextTECHnow accelerator, we want to take it to another, higher level.
AK: Collaborative programs with startups are no longer a novelty. How is NextTECHNow different from others present on the Polish market?
Marta Zuska: NextTECHnow is not a typical accelerator, in first order, we offer startups development and scaling by access to our huge number of clients, knowledge on how to work with them and our teams, which support the startup in development with us. We do not provide funding, but implementation and expansion of their traction. Startups do not become part of NTN or the Group, they retain their autonomy. The acceleration program and process is designed to build partnership models with startups that give them access to multiple corporations in one place, and allow us to expand our offerings to include market innovations. We work on market implementations together with a startup, we share our knowledge and experience in serving corporate clients, we support and align our clients' complex processes with the startup's capabilities. We have a wide range of competencies and services that we provide to corporations, so our expert knowledge is our great asset, both in terms of the variety of startups we look for, but also practical information that a startup can get from us during acceleration.
Krzysztof Sobieszek: For us, time is an extremely valuable resource. We have little of it ourselves and that is why we try to arrange the acceleration process at NextTECHnow with maximum focus on the effect. We limit or even cut out many elements present in other accelerators, we do not plan many events, trainings, long series of meetings, but this is all done on purpose. We are most interested in a good solution encapsulated with an effective business model, implementation, which shows that it works…. and then scaling. We believe that founders are interested in exactly the same thing.
AK: Startups that want to scale and implement their solution in a large organization such as Publicis often face organizational and formal barriers that block the process or even make it impossible. Have you noticed such barriers and do you have any ideas on how to overcome them so that the cooperation between the startup and the corporation is beneficial for all parties involved? What ideas do you have for bridging the differences in startup and corporate culture?
Beata Szcześniak: Indeed, Publicis Groupe is a large (> 1500 people) and quite complex organization from a startup perspective, consisting of 8 media and creative agencies and many specialized departments such as Investment, Data Science, Performics, Production and Commerce. That is why NextTECHnow was created, which is a small structure dedicated solely to startups and cooperation with them. The sole task of NextTECHnow is to enable startups to come to us with an offer and to work together on solutions that will lead all parties to success: Publicis Groupe, Startup, Our clients.
We are well-prepared for this, of course. In the course of designing the NTN program, we conducted many interviews with startups and addressed the needs and barriers they raised. We worked on the program as a team, knowing our organization, its resources, capabilities, goals and decision-making processes, as well as the needs and conditions of cooperation with our clients very well. Combining this knowledge with the needs of startups, we decided on the process of acceleration rounds, which has several important features: it is clearly defined, has defined business goals, strong support at the level of the Group's Management Board, is set in a strict time frame, guarantees access to experts on our side.
As far as corporate vs startup culture is concerned, I think marketing communications companies have much more in common with startup culture than startups might suspect. SparkFoundry, as an agency with the soul of a startup, which I lead, has been supporting such players as Known Doctor, Storytel or Blik in business success by designing and implementing their advertising campaigns. Working for such companies and teams we perfectly feel this culture and for years we have not only fit into it, but have been very inspired by it. I am convinced that the startups participating in our program will quickly see with their own eyes that the culture of the organization will not be a barrier. If we have entrepreneurship in common with the selected partner, we are destined for success.
AK: You are looking for startups from the areas of client experience, martech/adtech, AR/V, gaming, voice, commerce. What additional criteria do startups have to meet to start working with you?
Krzysztof Sobieszek: Publicis Groupe in Poland is guided by a very strong assumption. We believe that the main growth tool for companies is to improve people's experience with brands. In addition, we want to take as much responsibility as possible for these better experiences for people and thus for the growth of companies. Sounds simple, but we all know how many topics this touches in the world of technology and how difficult it is to do this effectively today. So being a Startup, I would adopt a simple criterion: if your solution helps companies give clients a better experience, whether in advertising, client service or commerce, no matter what technology, the NextTECHnow accelerator is for you.
Marta Zuska: It's also important that we look for startups that have had their first market deployments or built traction and are now looking for a partner to scale further. On the basis of information about previous tests or implementations it will be easier for us to design a model of cooperation taking the processes and technological solutions of the startup into account, and thus more effective in recommending it to our clients. A very important criterion for us is also a committed team, in recommending a solution to our clients we take responsibility for the implementation process. Of course we look for startups in which we see the greatest potential from a business perspective, where we see a chance to jointly build an innovative and attractive solution for clients. We serve many clients regionally, not only in Poland, the possibility of regional and global adaptation is also taken into account when inviting companies to the program.
AK: What will the path of cooperation with you look like from a startup's perspective? What support can founders count on? Who will they work with?
Marta Zuska: NextTECHnow is created by a team of experts in various fields and competences of Publicis Groupe, who know very well the needs of marketers and corporations. Depending on the specificity of the start-up, we will match experts with the required competences. They will be practitioners in the areas of digital marketing, e-commerce, media, marketing strategy and communication, UX or creation and business analytics. The first stage is the selection of 5 out of 15 startups invited to the Pitching Day planned for early June. The next stage of acceleration is a week of intensive workshops led by our moderators and dedicated to a particular startup. During these meetings we will work together with the startup and our experts to develop a solution ready to present to our client for implementation and testing. The third stage is the implementation of the solution at one of our clients. Based on the results of the test and the conclusions from the implementation, the startup will be assigned a Product Owner from Publicis Groupe, who will be responsible for development and scaling across the entire structure of Publicis Groupe's clients. By serving our clients regionally and globally, depending on the areas in which the Startup operates we are able to scale the solution and recommend it to our global offices. NextTECHnow is the only unit in Publicis Groupe which focuses exclusively and comprehensively on developing partnerships with startups and has sister offices in London and Tel-Aviv.
AK: Prolonged, time-consuming processes are a common complaint of founders who start working with large organizations. In your opinion, what will be the optimal time for both sides of the cooperation to work out a model of joint development, from the moment you start the acceleration to the potential implementation?
Marta Zuska: When designing the acceleration program and process, we took our previous experience in working with startups, what the processes look like on our side and hat of our clients, whom we support every day, into account. The process was created on the assumption that the main goal is to implement the offer of startups at our clients and to introduce the startup's solution to our offer on a permanent basis along with a plan for further development. On this basis, we built a team of people from our Group, whom we invited to cooperate. Through the previously mentioned week-long workshops, we want to quickly identify how we can effectively recommend and implement a startup's solution. But also what involvement in Publicis Groupe is necessary to implement and develop the product offer. The optimal implementation time will depend on the solution and the technological aspects of the startup. So far we have had projects that we implemented relatively quickly – up to a month – and we have also had projects where the system and technology integration required several weeks of work on our side, the startup and our client.
AK: In your portfolio you have 500 active clients that you support in modern communication and active response to consumer needs. Can you tell us what kind of clients they are and what trends they are most interested in?
Beata Szcześniak: Publicis Groupe's client portfolio is a great opportunity for the success of the program. We work with both B2B and B2C companies, local players as well as global brands, in categories ranging from finance, retail, food, services, care …. to technology companies and media. We have very close and long term relationships with them at the marketing, CMO and CEO level. Our clients' areas of interest are as diverse as their portfolios. The pandemic has certainly whetted appetites and priorities for investing in new solutions and digitizing many processes in the area of building brand experiences with clients in the new reality. The development of e-commerce, linking the consumer's experience with the brand in the online and offline worlds, advanced analytics allowing us to increase the effectiveness of our actions and investments, data enriching precision marketing opportunities, optimizing increasingly complex marketing processes – these are the key areas in which we are looking for solutions today, but not the only ones… By building NTN, we hope not only to address but also to anticipate trends.
AK: Have you had any startup implementations or success stories that you can share? Which ones do you find the most interesting and why?
Marta Zuska: Startups that we invite to acceleration, in addition to business development opportunities, can count on additional recognition through participation in our industry competitions. The examples I would like to mention here are startups that through cooperation with us have won awards for innovation and thus additional promotion.
Through cooperation with the web2metrics startup, we built TeleBot, which supported optimization processes in lead verification. As a business partner, we are responsible for performance campaigns where the speed of handling sales leads is crucial to the sales closing process. The solution we implemented reduced the client's costs and allowed us to effectively run the campaign. For this project, we received the Innovation Award granted by SAR (the Association of Marketing Communication) together with the startup.
Another example: last year, in cooperation with Poplar studio, we conducted an advertising campaign on six European markets for our client Nestle. With the help of augumented reality we designed and created an interactive mobile game. For this project, we received the most prestigious award in the industry – the Lion in Cannes together with the startup. The project is being developed on other markets, and more marketers are interested in using AR in their communication activities.
We have developed cooperation with DeepBrand.ai in just the last six months. The technology of this startup allows for scanning video content and images and simultaneous automated identification of what kind of content they are, i.e. brands, scenery (restaurant, garden, gas station, etc.), objects (e.g. laptop, car, sofa, etc.). The combination of these possibilities of identifying context in the video content on youtube, which gives DeepBrand technology with our competence in planning and optimizing campaigns in this medium, has allowed us to reach with VIDEO communication of our clients, in contexts tailored to the advertised product and brand.
As you can see, we invite different startups to cooperate with us without narrowing down to a specific specialization. We especially care about those that through their innovations create new experiences for consumers. In all our areas and competencies we put an emphasis on taking care of the user experience in cooperation with the brands which we support with our actions.
AK: What are your success criteria for the program in Poland? What is the goal of your activities for the coming year?
Krzysztof Sobieszek: The most important goal is to develop a few strong solutions this year which will be combined with a specific offer for clients. This naturally leads to the next objective which will be important both for the founders and for us, i.e. the level of generated revenue. Although in this case we expect that the real harvest time will fall more on the next year. This year an important goal are the implementations. We know from practice that a case built with a strong brand is something that opens many doors and we will focus on it in the NextTECHnow accelerator.
AK: Thank You. And I invite anyone interested to the webinar "How can startups collaborate with a corporation?" April 29 at 5 pm, link to the event here.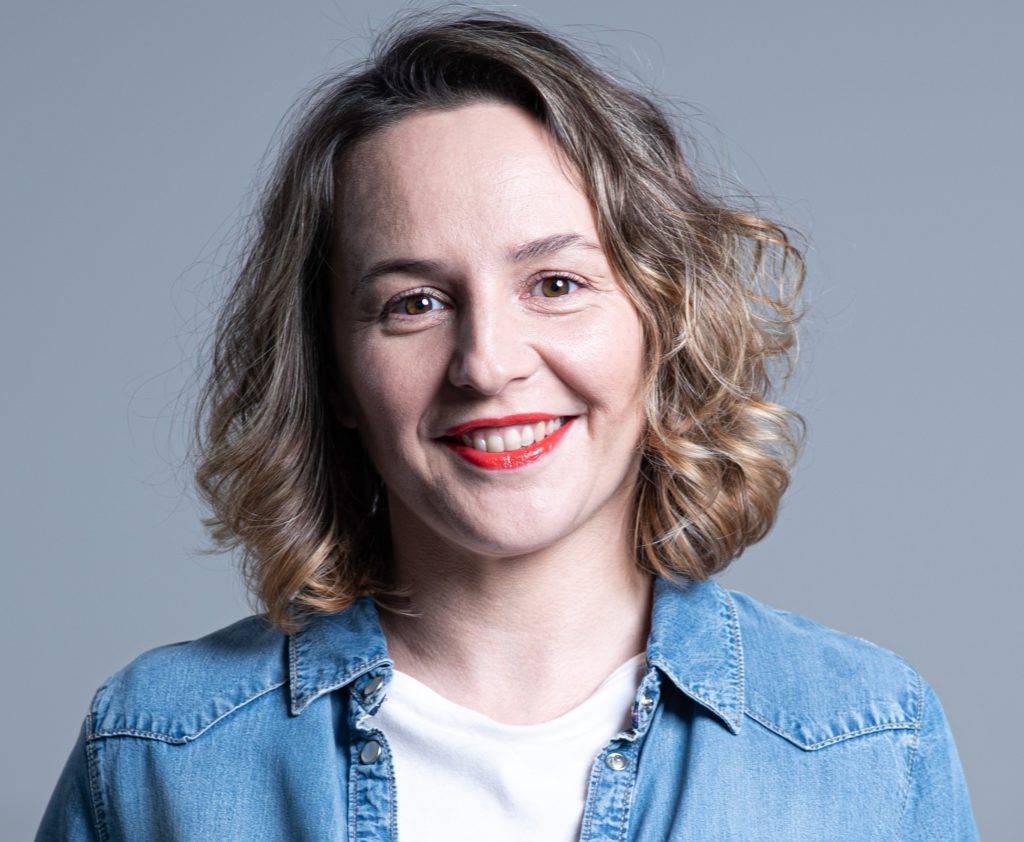 Marta Zuska – leader of the NextTECHnow initiative. She is responsible for product development and cooperation with startups within the accelerator program. She has years of experience in creating business models based on partnerships and B2B cooperation. Practice in running projects and organizations with a variety of billing models (Consumer Products, Services, Advertising Model, Saas). Mentor and advisor for young female entrepreneurs from developing countries under Cherie Blair Foundation programs.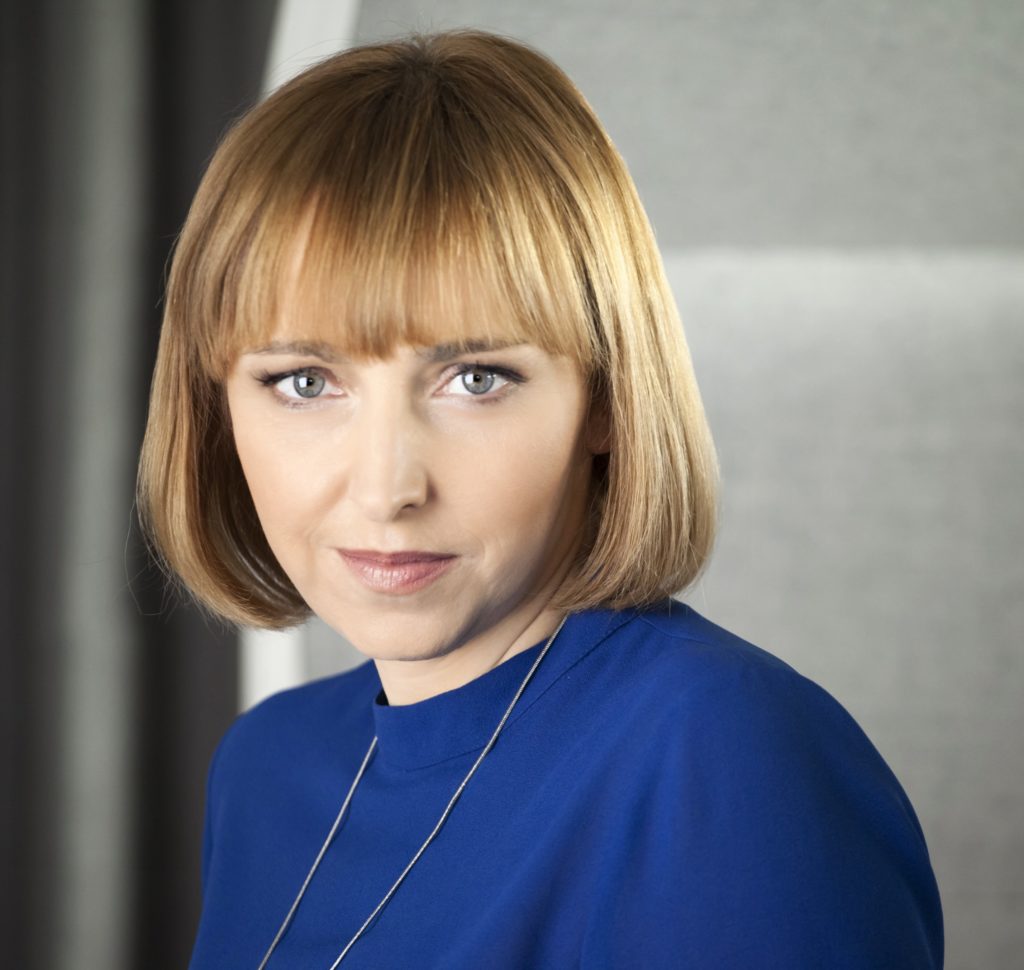 Beata Szcześniak – one of the initiators and originators of the current NextTECHnow program, also responsible for project supervision. Within the Publicis Groupe structure, she is the Managing Director of Spark Foundry, a media agency managed according to the Spirit of Startup vision. Her main task in NTN is to support the process of cooperation between the program and startups with Publicis Groupe experts. Due to her experience, she will take care of the aspect of matching the solutions, created as a result of the acceleration process, to the goals of the Group and the expectations of Clients/Marketers in order to maximize the chances for success. Beata Szcześniak has been active in the industry for 18 years, as a head of media agencies for 13 years. She was involved many times as a juror in the Startup Program competition organized by the Association of Advertising Agencies (SAR) at INNOVATION. Spark has been trusted by a number of quite well-known "once startups" now companies with huge market success, we help them in achieving success as their communication consultants. We are talking about Storytel, Known Doctor or BLIK.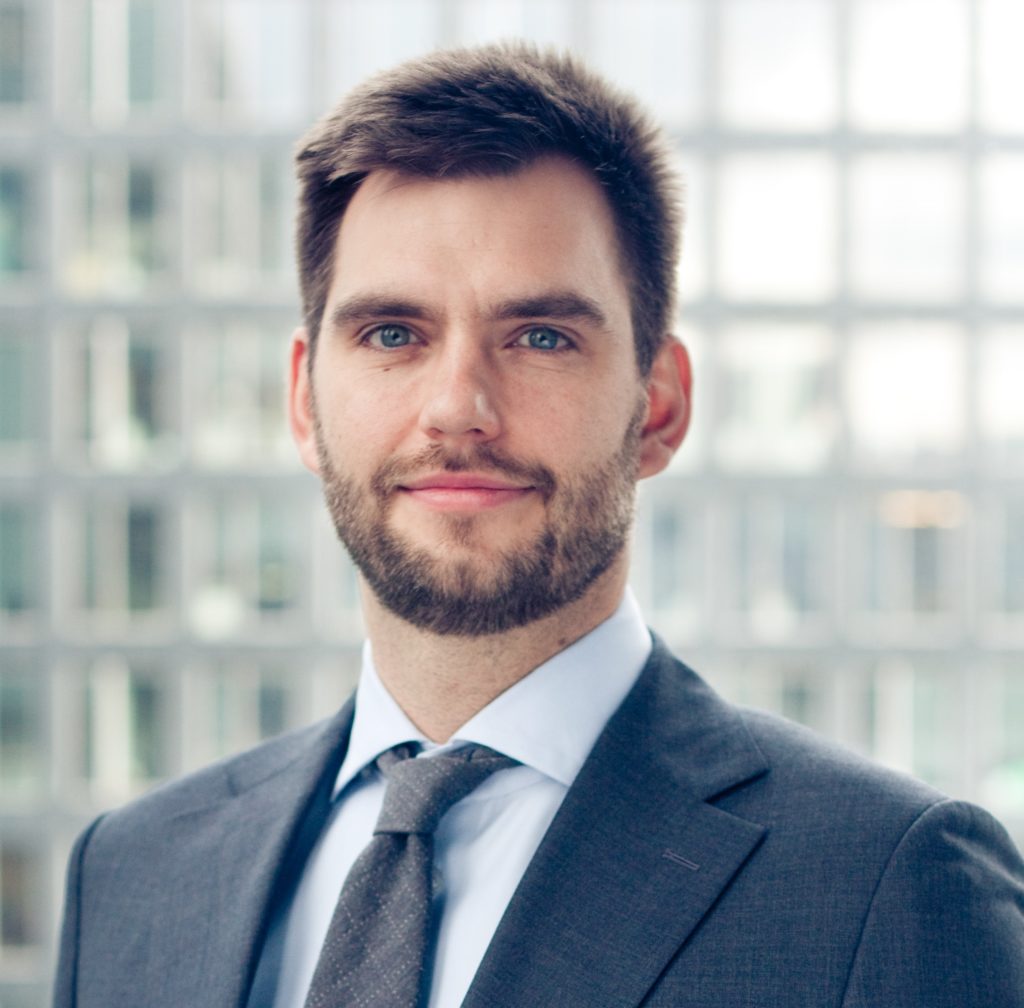 Krzysztof Sobieszek – supervises the activity of NextTECHnow on the Polish market. As Business Transformation Practice Lead, he is responsible for the area of transformation consulting for Publicis Groupe clients. Consultant and strategist with 15 years of experience in the digital, marketing and innovation industry. He gained experience both on the agency side (Zenith as director of strategy, previously Mindshare), in startups (nk.pl), where he was responsible for strategy, research, data management and marketing, and in the interactive industry association IAB Poland as a board member. He has been training leaders in various areas of digitalization and innovation as part of the Management and Strategic Leadership Academy ICAN Institute programs for 10 years.