Can you imagine communication that is done solely through voice? Not through Messenger, text messages or exchanging sentences in comments under a post on Facebook. This seems a bit abstract especially, at a time when we prefer text messages to phone calls. What if the telephone had only been invented after text messaging? Wouldn't we be amazed that we could hear the other person's voice in the receiver? We probably would. And this is live voice communication that is the basis of a new application called Clubhouse, which has been in the news for some time now, and which has a chance to become as successful as Twitter or TikTok.
Clubhouse – interactive live podcast
Clubhouse is a new social networking platform created by Paul Davison and Rohan Seth. The format of the application is based solely on audio, or rather a conversation taking place in real time between a group of users. It allows you to share your thoughts, meet people with similar interests or just listen to discussions on hundreds of different topics. It's a bit like a podcast, but with the ability to participate in a live conversation.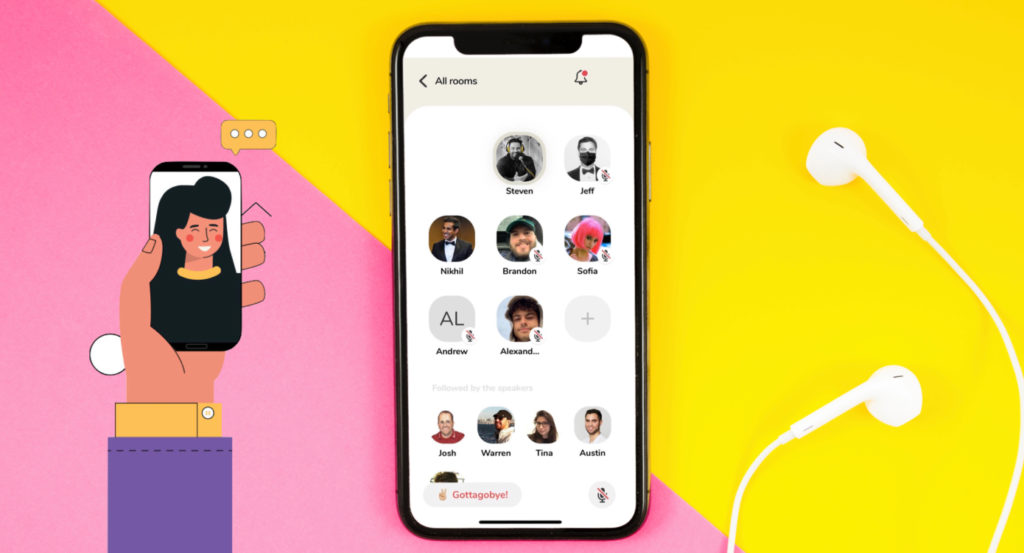 Clubhouse users can choose between themed groups called rooms that can be entered at any time or create their own. The founder of the room decides who can speak in the discussion from among those who express a desire to speak by raising a virtual hand. The homogeneous audio environment means that those using the app don't have to worry about eye contact or what they're wearing or from which location they are joining the conversation. Importantly, in order not to miss the meeting we are interested in, we have to enter the room at a specific time, because recording the meeting without the consent of all the users is forbidden, so there is no possibility to return to the conversation at your convenience.
Elite club by special invitation
There are already many popular places on the Internet where we can share our interests or exchange thoughts publicly. So how can an application focusing only on one medium be better than well-known platforms such as Facebook, Twitter, Instagram or the extremely popular TikTok? At the moment, Clubhouse is only available in beta and an invitation from an existing user is required to use it. However, this is not a privilege for everyone. These invitations are different from the Facebook friend invitations we are familiar with, as they are limited to a few per user. This allows Clubhouse to stand out for its exclusivity. At least for now, because the developers plan to expand the app's reach.
According to the New York Times, Clubhouse had 600,000 users in December 2020. (By comparison, Facebook has about 2.7 billion users and Twitter has 330 million.)
The platform's disruptive access intrigues and makes more and more people want to join this select community like an elite club.
For those most impatient, the option to sign up for the waiting list to enter the Clubhouse can be a comfort. For now, such an opportunity is available to IPhone owners, who can only reserve a username in the app. This doesn't mean that Android followers can give up hope, their turn will most likely come as well.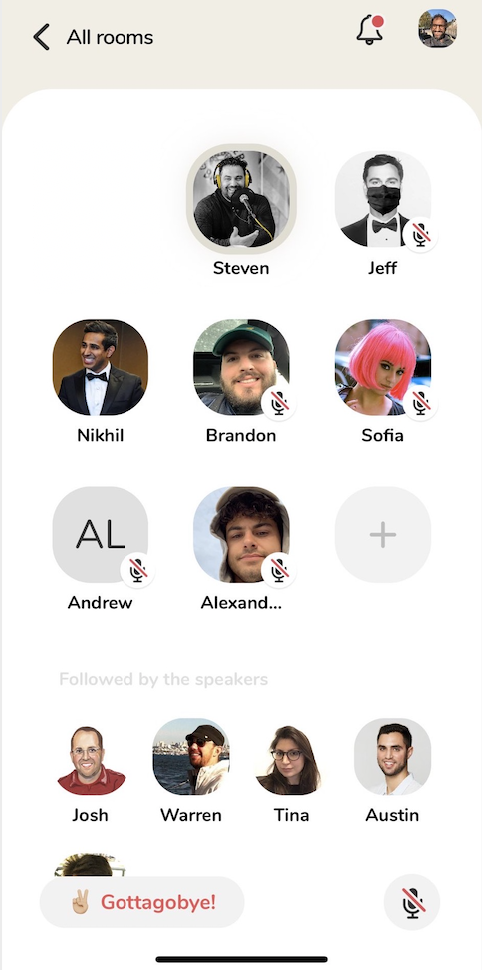 In one club with your idol?
Limited invitations are not the only feature that makes Clubhouse unique. The platform's appeal is also based on its world-famous users. The app has already featured Jared Leto, Oprah, Kevin Hart, Achton Kutcher or Elon Musk, who recently talked about himself and his visions of the future in a room he set up. Thus, Clubhouse can provide a real opportunity to interact with your favorite celebrity without even leaving your home. In fact, the dialogue with the star may be limited by the number of people willing to join the discussion, but just the awareness of listening to your idol live should satisfy loyal fans. Incidentally, when asked how my morning went, I can nonchalantly answer that I spent it in a room with Elon Musk, virtually, of course, in the application.
The interest in the platform by such influential people makes it hard to overlook its arrival on the market. This has also impacted the popularity of the app, which now records about 2 million users per week.
According to CNBC, the company was valued at around $100 million in May 2020, a month after the app was created, and by January of this year, the price had risen to $1 billion.
Its creators are already planning improvements to create opportunities for users to earn paid subscriptions, tickets or "tips" for room creators. Who knows, maybe in the future Clubhouse will become another valuable medium for effective brand exposure.
Sources:
https://mashable.com/article/what-is-clubhouse-app/?europe=true
https://techcrunch.com/2020/04/18/clubhouse-app-chat-rooms/?
https://www.theguardian.com/technology/2021/feb/15/clubhouse-app-invite-what-is-it-how-to-get-audio-chat-elon-musk