Łukasz Kościuczuk, who is responsible for organizing financial support from donors in the Rak'nRoll Foundation, talks to Piotr Ruszak Chief Communication Officer, Publicis Groupe Polska.
Piotr Ruszak: Please tell us about the philosophy of Rak'n'Roll. What are your principles and ideas? What change would you like to see in the society's perception of cancer and oncological patients?
Łukasz Kościuczuk: We change patterns of thinking about cancer and we work to improve the quality of life of patients. We help people get through cancer: to heal with dignity, to live well and with joy. We create programs that respond to gaps in the system and address the needs of patients and their loved ones. We speak about cancer matter-of-factly and courageously, we break taboos, we raise awareness. We managed to create a new quality in the way of talking about the disease in the public space. In the face of the growing scale of the problem, we make life difficult for cancer. We work for healthy choices, behaviors and taking care of ourselves every day. We dream of a future where people stop being afraid of cancer and cancer starts being afraid of us.
PR: Your campaigns are bold and expressive, aimed primarily at Internet users. Do Internet users willingly get involved in helping? How long do they stay with the Foundation?
ŁK: As a matter of fact, our recent campaigns – both fundraising and prevention ones – have been strongly played on the Internet. This is for several reasons. Firstly, we know that this is where the recipients of our campaigns are and it is easier for us to reach them thanks to online targeting tools. Secondly, having non-commercial budgets at our disposal, it is difficult for us to do something noticeable offline, e.g. on TV. Thirdly, every year we make more and more friends with influencers and with their help we reach, for example, people who so far have not known about Rak'n'Roll.
But we are also present outside the Internet. In Warsaw's Wola district you can see our mural with the Divine Mother, which says that cancer and pregnancy are reconcilable. In good bars you can buy KRS 0000 338 803 beer, a non-alcoholic beer created for us by the Inne Beczka brewery as part of the 1% campaign. We have served KRS together with our wards at many open and closed events, e.g. the Warsaw Beer Festival. We were present at The Dumplings concert tour with the song. For us, KRS 0000 338 803 inspired by the stories of our kids. We are present at Stand-Up Polska shows, during which comedians encourage people to donate 1% of their income tax to us and make fun of cancerous human behaviors. These are all elements of our campaigns. So a lot is happening – well, it was happening – also outside the Internet.
And let's let it all settle down with this pandemic, then we'll let people feel the Cancer'n'Roll again!
PR: Do you select partners for joint activities?
ŁK: Generally we are friends with business. We are happy to go hand in hand with brands with which we share similar values, which fell the rak'n'roll vibe. More and more often we manage to establish cooperation with companies that have natural, oncofriendly products in their portfolio. We're trying to get people to hear about them not only because by buying a product they support Cancer'n'Roll, but also because by choosing that product they are eliminating carcinogens from their lives. But cooperation with business in Rak'n'Roll is not only about donating money, but also about providing extremely important support in creating our campaigns. The team of friends from Publicis Groupe is definitely worth mentioning here. It was with them that we created the campaigns "Niosą nas Wasze kaeresy", "Rak'n'Roll Music". New topics are already on the agenda. It's going to happen, it's going to happen!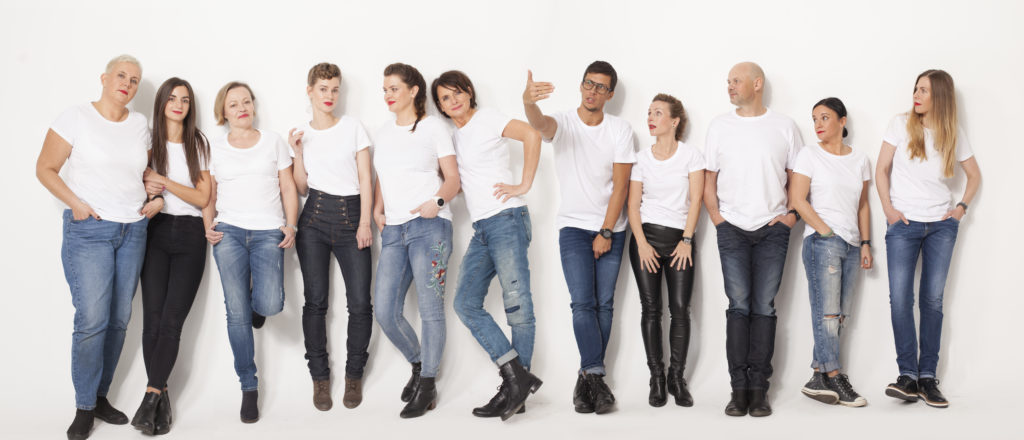 PR: Did the pandemic require you to change your strategy? When most charity activities in Poland focus on mitigating the effects of the pandemic, how do you adapt to these conditions and what changes did communication with donors require?
ŁK: We have not changed much in our work with individual donors. In one initiative we refined the planned communication towards helping those who cannot wait for the end of the pandemic. In the other, we changed the purpose for which we were raising money, while still remaining within the same program, which affected not so much the entire campaign as its PR. Generally the political situation in the country complicated us more than COVID, but maybe we will talk about that in a few years (laughs).
We had to put in much more effort in the field of business fundraising. It was difficult to make new partnerships, especially in the first half of the year when many companies spent their charity budgets on defending themselves from COVID-19 or saving their own businesses. Therefore, we had to let go of seeking funding for some initiatives. We used this time to develop our strategy, prepare new offers for partners, and implement innovative technology solutions, so we start this year with new opportunities to reach donors.
PR: What are the biggest risks in undertaking such unusual, bold actions? Do you face criticism for your way of telling the cancer story?
ŁK: You know, people have different sensibilities. Not everyone liked it when a few years ago Magda Prokopowicz and Joanna Sałyga wrote on a grey piece of paper "we're collecting for boobs, new haircuts and drugs" in their 1% tax campaign spot. Or when the main characters of the "Gadaj*Badaj" campaign spot for prostate cancer prevention said "Pants down and finger up the ass. Up the ass? Up the ass, up the ass …". While each of these campaigns had a different purpose – because one was fundraising and the other was preventive – they both also fulfilled our mission to change the patterns of thinking about cancer, to break down the taboos associated with approaches to cancer. And when you reach for the taboo, there's usually criticism. But whether we are talking about how to help people get through cancer or how to avoid it, we are always inspired by the true stories of our guests and their families.
PR: Which fields of work does Cancer'n'Roll address the shortcomings of the health care system? What gaps in the public health system does Rak'n'Roll fill?
ŁK: In Rak'n'Roll, we have been creating programs that respond to gaps in the system and address the needs of patients and their loved ones from the very beginning. This is how the "Boskie Matki", "Daj Włos!" [Mothers, Give a Hair!] and "iPoRaku" [AndNoMoreCancer] programs were created.
In the "Boskie Matki" program we take care of pregnant women suffering from cancer. We provide them with the necessary knowledge and conditions to make their own decisions about maintaining or terminating the pregnancy. We help them regardless of the path they choose. When we started talking about this in 2009, most girls in this situation heard their doctors recommend terminating the pregnancy before starting treatment. We knew that it was possible to have oncological treatment while pregnant, while suffering from cancer you can give birth to a healthy baby. We acted so the woman could have a choice. Today, eleven years later, the most important thing is still access to the best oncological, gynecological, psychological, obstetrical, rehabilitation, beauty care – anything that provides support to a woman in a difficult moment of making a decision about the path of treatment.
The "Daj Włos!" program is the foundation's most recognized program. We created it to help women who lose their hair as a result of chemotherapy. Hair is an important attribute of a woman's appearance, and losing it is an upsetting, sometimes traumatic, moment for ladies. Some of the Wards of the Foundation say that it is easier for them to come to terms with the loss of breasts as a result of mastectomy, than with the loss of their hair. Therefore, since 2011 we have been giving wigs to women undergoing oncological treatment, which helps them feel like themselves and gives them the strength to get through cancer. The wigs donated free of charge within the framework of the program are of much better quality than those which the girls could buy with the support of the National Health Fund.
"iPoRaku" is also an answer to the shortcomings of a system that leaves the patient in recovery without help. Because cancer is tough, but life after cancer is also challenging. After years of effort and focus on the fight comes…emptiness. You win, so you have to rejoice, but you don't know what to do next. You don't know how to live. In the "iPoRaku" program, we give support to recovering patients to work through the trauma and help them take a step into the rest of their lives. It includes psychological, psychotrauma, vocational, rehabilitation and exercise, dietary, and beauty support.
PR: Who are the Poles who want to help others? How to describe this group?
ŁK: From the "Report Philanthropy in CEE 2020" report by the Social Impact Alliance for Central & Eastern Europe we know that similar percentages of women and men help others. More than half of Poles declare that in the last 12 months they donated money to a social organization. Men's philanthropic behavior is characterized by greater regularity. Their average donation amount is also higher. Women, on the other hand, are more likely to give charitable meaning to their consumer behavior by reaching for products and services from which part of the profit is allocated to social causes.
Not only fundraisers but also marketers in the CEE region will find valuable information in this report. Well, it turns out that two thirds of the region's inhabitants expect business to increasingly engage in socially responsible activities. For 38% of Polish consumers, conducting CSR activities by the company is an incentive to purchase its products or services. Some measure of this is, among others, the increasing number of our co-operations with brands. Moreover, 47% of Poles declare that they are willing to pay more for products of socially responsible brands.
PR: How do your donors look like against this background, how do they stand out from the "average" Pole engaging in charitable activities? What interesting things can you say about your donors?
ŁK: We treat our donors like friends. We are happy that there are more and more of them and that many of them stay with us for a long time. They know us well – they know the foundation, its programs and how we improve the lives of cancer patients and their families. Often, these are people who themselves have had experience with cancer in their community. There are more girls than boys among our donors. They are of different ages, but mostly in their 20s, 30s and 40s. They actively engage socially not only for Rak'n'Roll and not only by donating, but also as volunteers or digital activists. We used to think that it was mainly people from Warsaw and maybe other big cities, but it turned out that people from all over Poland support us. It's really cool to have friends everywhere. It's thanks to them that good things happen in Rak'n'Roll, so we call them the Benefactors and the Benefactors of Rak'n'Roll.
PR: Has your approach to helping others changed in the wake of the pandemic, or are you seeing less generosity as a result of more careful household budgets?
ŁK:Our relationship with donors is a friendly one, and you can always count on friends. In 2020, our donors did not disappoint. Although we noticed that the average amount of donations decreased, the number of contributions increased significantly. Generally in 2020 people helped us and our protégés even more willingly than the year before, but they did it according to the size of their wallets. And that is great! Just as awesome are our fundraisers from the "#BiegamDobrze" [IRunWell] program. As part of this program, runners give charitable meaning to their running events and, in preparation for them, conduct online fundraisers for Rak'n'Roll. In 2020, almost all of the events were canceled, so it might seem that runners would lose the motivation to fill their fundraisers. But no way! They kept collecting.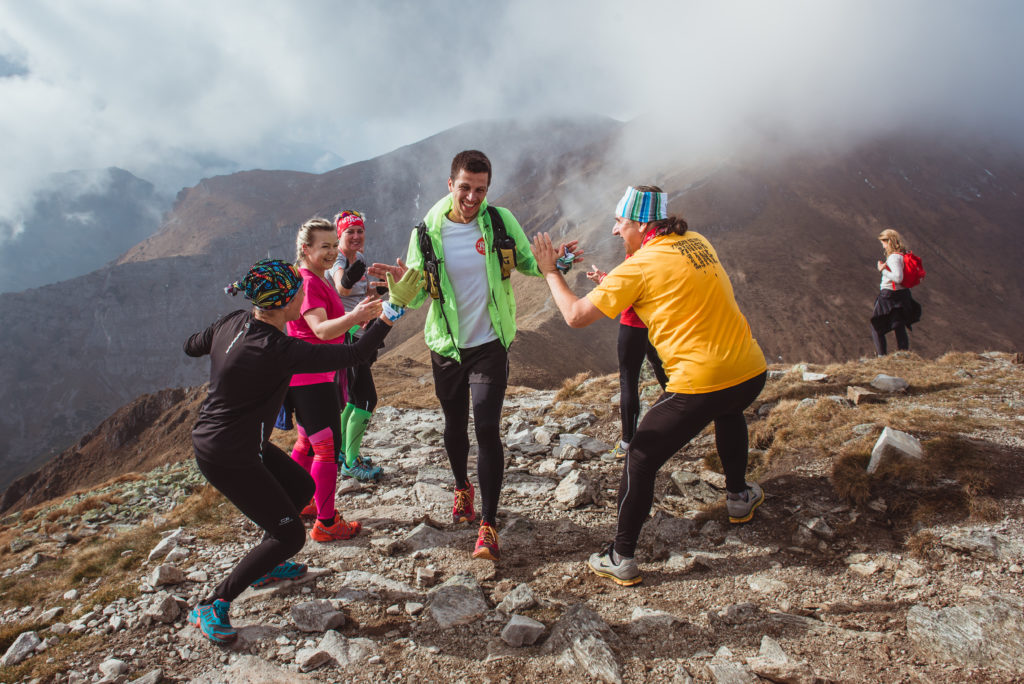 PR: Please tell us about how the path of people's experience with your brand is planned.
ŁK: The path of people's experience with our brand is derived from the mission and our strategic direction. Rak'n'Roll's mission is to change thinking patterns about cancer and improve the quality of life for cancer patients. The strategic direction of the brand is to help people avoid cancer. From this comes a pattern of target groups: healthy, sick, cured. We help all three groups stave off cancer by encouraging oncofriendly behaviors of "self-love" and conscious consumer choices that exclude carcinogens. For patients, we help them heal with dignity, live well and be happy. We help people who have recovered to return to life after treatment.
PR: Which elements of your activities are most effective?
ŁK: We are able to talk to people effectively. Both when they find out that they have cancer and are paralyzed by fear, and when we want to encourage them to change their behavior into a more healthy one, as well as when we ask them to financially support our actions. The effectiveness of these actions is confirmed by the presence of the Rak'n'Roll brand on the podium in the Effie Index 2020 ranking. In the 10th anniversary edition of Effie Index 2020 we took second place among the most effective brands and third place among the most effective marketers in Poland. We were appreciated for our unobvious ways of talking about cancer and effectiveness of actions in the ""#CośDoNichMam" [IHaveSomethingAgainstThem] and "Nie ma Rak'n'Rolla bez procentów" [No Rak'n'Roll without Percentages] campaigns.
PR: Do you measure the effectiveness of your communication activities in any way?
ŁK: We compare the goals set before these activities with the results obtained after their implementation. Of course it is not that simple everywhere. While it is easy to do this for a fundraising campaign aimed at raising 1 % tax, it is not so easy when it comes to changing people's thinking about cancer. In the latter situation the litmus test is often the language that people, companies, institutions and media use to describe the oncological reality. For example, when the media drop the phrase "he lost an unequal battle with cancer" when reporting the death of a person who was undergoing oncological treatment. We are mortified by the word "lost". One particular area that we devote more time, attention and resources to is our prevention campaigns, where we focus on positive messaging instead of ineffective disease scares. In this case, we do ethnographic research before and quantitative research after. In this case, the final instance confirming the effectiveness of our actions is the Effie jury(laughs).
PR: What do you consider the biggest success in the activities, but also in the communication of the Foundation in 2020?
ŁK: I think the biggest success of Rak'n'Roll in 2020 was that we managed to make sure that the treatment process of each of our Wards went according to plan. What's more, despite unfavorable circumstances, each of them was able to find a moment to stick his head out to the sun and enjoy life despite cancer and despite coronavirus. In cooperation with a good creative-strategic-media team consisting of Saatchi & Saatchi, Performics, Publicis Consultants, Starcom, Zenith Media, Prodigious and our mutual Friends from outside the Publicis Group, we set off with Rak'n'Roll Music and "Your NCR helps us" campaign. Although both ventures hit lockdown, they were both successful. We also managed to make a movie from the Rolling2Zwrotnik (you can watch it on YT), traditionally we got a few prizes from competitions. Someone said it was a bad year for humanity, but a very good year for humanity. Not the worst year.
PR: Thank you for the interview.