The coronavirus pandemic has greatly impacted the entire world. It has pretty much turned our lives upside down and made big changes in our habits and daily behaviours. Many of us stopped driving to the office, driving our children to school, going to movie theaters, bars, restaurants, gyms or stores. However, all of this did not disappear in some magical vacuum. Just because we stopped doing something the way we used to, doesn't mean we stopped doing it altogether.
We began to change our behaviour, to adapt to the reality around us. Our priorities, preferences, and behaviours have changed. Thanks to the pandemic, we have evolved into a more computerized society. We can do more things online and we no longer want to do many of them in the "pre-pandemic" way. Companies must also keep up with the evolution of our consumer behaviour. The game is about survival on the market. Many companies have unfortunately cut costs in order to survive. However, there are also those that have decided to go scientific and intensify UX research in order to test the new preferences of their consumers.
A better understanding of customer needs enables you to survive the crisis
Harvard Business Review wrote an article that examined which companies have survived major economic crises and through which strategies they managed to do so. The research focused on the analysis of 4700 public companies during the years of global crises (1980, 1990 and 2000), dividing the data into three periods: three years before the recession, years of the recession and three years after the recession.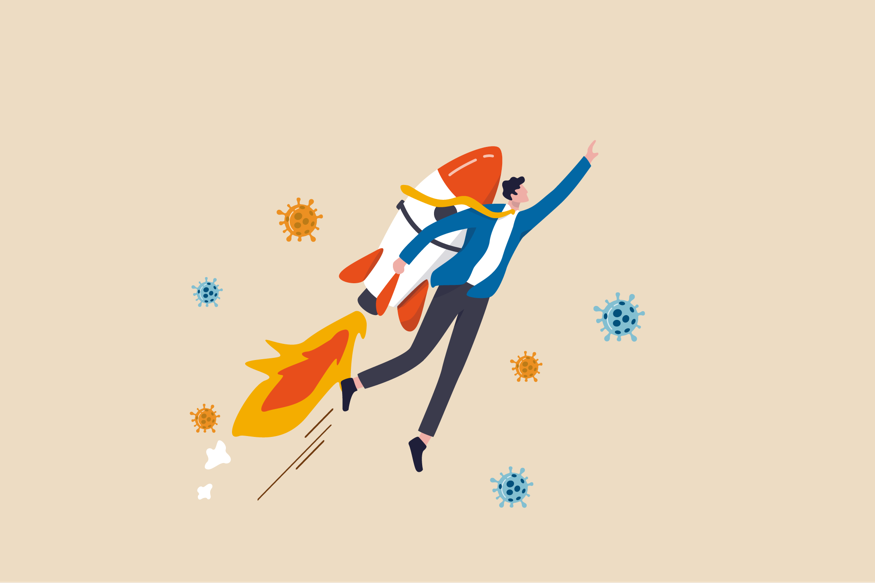 Many interesting conclusions came out of the study, but the most interesting one is that focusing on prevention alone only gives you a 21% chance of survival. By prevention they mean defensive moves, avoiding losses, minimizing the risk of downturns, postponing investments in research and development, reducing the number of employees. For this, the so-called progressive companies have the highest chance, 37%. These companies don't give up on defensiveness, but they do it a little differently. Instead of reducing the number of employees, they try to improve their operational efficiency – only 23% of progressive companies laid off some of their employees. They are creating new business opportunities by increasing investment in research and development, marketing, and investing in assets such as plants and machinery. In times of crisis, it's hard for companies to bet on which way to go, which is why it's so important to understand their customers and their needs. Progressive companies try to stay close to their customers and make investment decisions through the lens of their needs.
Understanding your customers' needs is not only very important, but it can also help your business survive in times of crisis.
The pandemic may be an opportunity for the faster digitalization of services
Banks have been convincing people to use their apps for years. Among other things, this is about relieving branches or call-centers and shifting various operations on the account to the application. Before the pandemic, not all people were keen on using banking apps and preferred traditional visits to their bank's branch – this was mainly the case for older people. Now that older people are more likely to suffer from a severe course of COVID-19, they are increasingly willing to switch to digital solutions. This is also true for banks: according to research by Nucoro, a UK-based fintech company, around 6 million users in the UK downloaded their bank's app for the first time between March 14 and April 14, 2020. It's worth noting that 5% of them are aged 55 and over. That's about 300,000 users 55+ per month. In a pre-pandemic environment, this would be hard to achieve. Of course, the more frequent downloading of banking apps is not caused by the fear of the virus itself, but also by the consequences that come with it – the economic crisis. In times of crisis, more and more people want to actively monitor their accounts, expenses and are increasingly worried about their bills.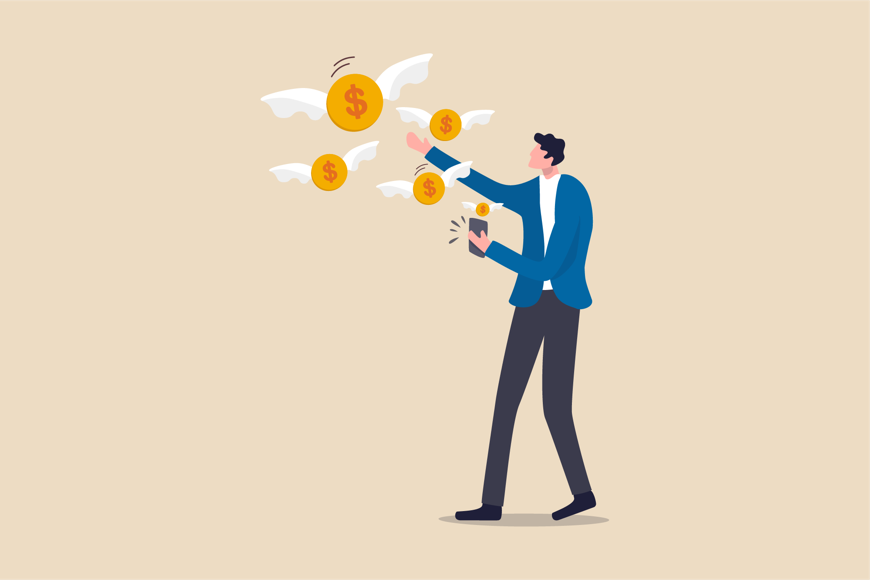 As you can see, the behaviour of bank customers has changed a lot. Not only the behaviour of users has changed, but also their motivations. You have to keep your eye on the ball at all times and check what needs users have now. It is possible that they will need completely new features or services.
E-commerce is spreading its wings when it listens to needs
The lockdown and fear of contracting the virus has caused many people to become more willing to shop online. According to the U.S. Department of Commerce, e-commerce sales in this country reached USD 791.70 billion in 2020, up 32.4% from USD 598.02 billion the previous year. That's an increase of almost double from the previous year (15.1%). It also turns out that e-commerce accounted for 19.6% of total U.S. retail sales, which is a huge jump from 2019 (15.8%) or 2018 (14.3%). According to Digital Commerce 360, the pandemic accelerated the sector's growth by two years.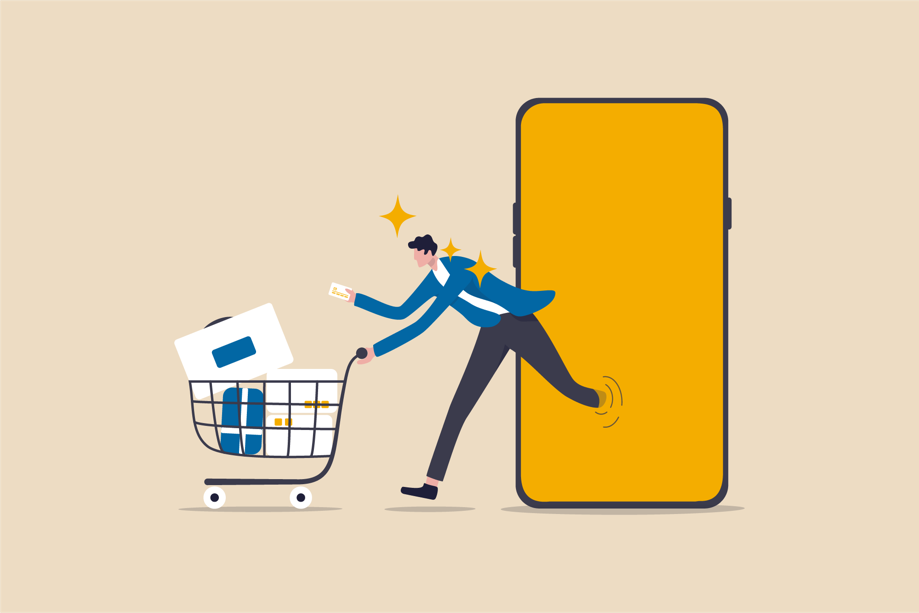 The huge increase in e-commerce's market share also means a lot of competition. Simply redirecting your forces to online sales is not enough. In a highly competitive environment, you need to stand out, invest in research, and create platforms that are fun to shop on.
Rodrigo Chamorro, a researcher from Brazil, became interested in the topic of e-commerce during COVID-19 and did his research. In April/May 2020 he asked what the biggest difficulties are in buying online in Brazil:
39% – delivery time for online purchases is very long
25% – I do not trust buying certain types of products online
16% – I do not have a credit card to buy online
10% – there is no delivery where I live
9% – deliveries are incomplete (items are missing from my order)
Chamorro then asked how to improve the online shopping experience
These were the answers he received on how to do this:
45% – reduce the delivery time of online shopping
29% – warn which products are available at the time of purchase
23% – accept other payment methods when shopping online
23% – improve website/app to make shopping easier
20% – have in-store pickup options
16% – longer payment terms
Obviously, this research is focused on Brazilian residents, but by doing something similar among customers in our market we could find out what their feelings are when shopping online.
By studying the needs of users we are able to increase the competitiveness of the store and make shopping there a pleasant everyday experience for someone.
The pandemic has caused more and more new customers to appear on the Internet. The problem is that they are not mentally prepared for online shopping. Special attention should be paid to educate these people and get them used to shopping. You should provide shopping guides, make sure you have a good FAQ section and try to create a bond of trust. If a user stumbles during a certain step or there is something wrong with their order, they may lose trust in the store, so you need to take very special care of this new customer.
The travel industry is defending itself with research
The pandemic has hit the travel industry very hard. People are afraid to travel for fear not only of the virus itself, but also further lockdowns. An interesting case is the story of Despegar, an online travel agency from Latin America. As we know, the travel industry is one of those that suffered the most in the course of the COVID-19 pandemic, and the company found that user research is very important because it can reduce the risk.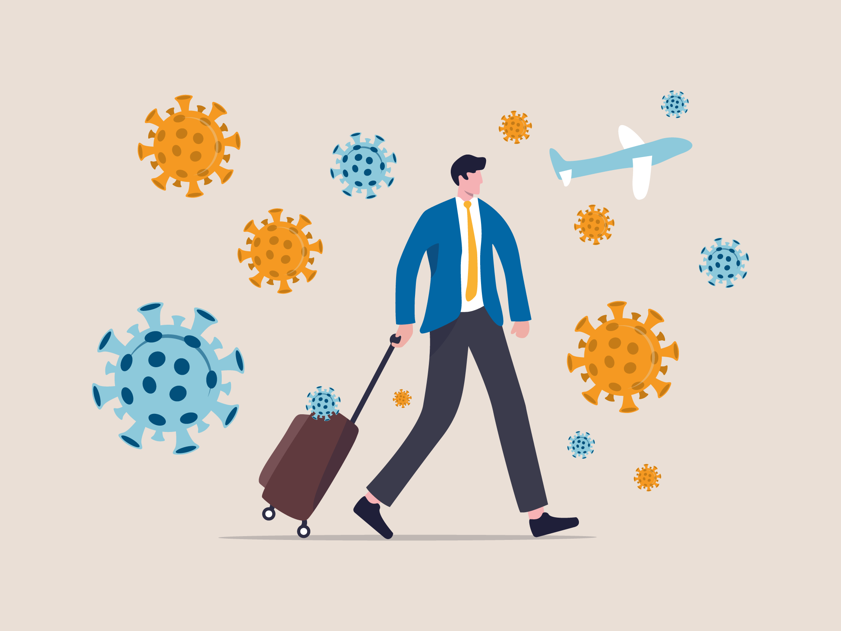 Researchers at Despegar noted that more emphasis now needs to be placed on the sensitivity of communication and working to soften the message. They found that two new personae have emerged among users: risk-averse and risk-tolerant travelers. Each of these groups has different needs and preferences.
Through their research, they were able to better tailor their offers to users. They found that other services were selling better than before – such as flexible travel plans, which are more expensive but allow you to easily cancel and modify your trip. They've changed the guidelines for suppliers so that, for example, hotel chains send photos that strongly emphasize disinfecting and wearing masks.
In summary, it's a good time to better understand your customers
The COVID-19 pandemic turned the world upside down, and it will likely never go back to the way it was. At the same time, it has driven the development of technology and the digitization of society very hard. This moment should be seized, but it should be done wisely by investing in research and strengthening the relationship with your customers. Now that people are increasingly isolated from each other, it is important that there is someone who is willing to listen to their needs.
Sources:
https://www.userzoom.com/ux-library/the-role-of-ux-research-now-and-beyond-the-covid-19/
https://hbr.org/2010/03/roaring-out-of-recession
https://www.nngroup.com/articles/covid-changed-users/
https://www.digitalcommerce360.com/article/coronavirus-impact-online-retail/
https://uxdesign.cc/optimizing-e-commerce-experience-for-new-users-during-the-pandemic-737d2341c82b
https://www.thinkwithgoogle.com/intl/pt-br/tendencias-de-consumo/jornada-do-consumidor/google-academy-insights-para-o-varejo-no-contexto-da-pandemia/