In a country where there are about 19 stores per 10 thousand residents and a statistical Pole visits an average of over 4 different types of stores a month, is there still a place for more store formats? Despite more than 3,100 Biedronka outlets, 7,100 Żabka outlets, 900 Carrefour stores and dynamically developing e-grocery trade, will Poles still want to shop in more stores?

This question has probably been asked many times by the representatives of the new Q-commerce retail format and, importantly, has been answered in the affirmative! But what exactly is Q-commerce?
THE EVOLUTIONARY LATEST E-COMMERCE

We can divide the e-grocery market into three segments related to the type of operation;
The most "traditional" – if we can use this word in the context of a modern e-grocery channel – is the "next day delivery" type, whose representatives are, for example, online versions of hypermarkets, such as Auchan Direct, or e-markets such as Frisco, which focus only on online operations. Their assortment is only slightly more modest than that of a traditional hypermarket and the delivery date is chosen according to a specific schedule, usually the next day.
The second type of e-grocery is the "express delivery" – which means that we can order a range of products similar to e-hypermarkets with delivery within a few hours. The representative of this segment in our market is the newly established Barbora, delivering shopping on the same day, or Carrefour Sprint, which delivers shopping within 3 hours of ordering. This segment is still in its infancy in Poland, so its reach is still limited to specific districts of the largest Polish cities.

Quick-commerce is the newest generation, which, as the name suggests, is even faster, as it involves the delivery of products within 1-2 hours from when the order is placed.
In contrast to the previous segments, Q-commerce operations are usually based on dark-stores, from which purchases are delivered with the help of (moto) bike couriers. A natural consequence is a somewhat narrower grocery range than in the case of e-hypermarkets. However, this is not a problem at the moment, because the two main shopping missions carried out by the Q-commerce segment are "emergency" shopping, i.e. missing food products such as milk, coffee or pasta that we have run out of while preparing dinner, and "indulgence" shopping, such as snacks, alcohol or cigarettes, which generate the largest "peaks" of Q-commerce orders at times when other stores are already closed, i.e. during evenings and weekends (according to Delivery hero analyses). Similarly to the above-mentioned shopping missions, the main type of recipients of the Q-commerce offer are also shaped. These are, on the one hand, affluent urban households consisting of two people or big-city singles. In other countries, such as India, Q-commerce is used by the upper and middle class – mainly the impulse-buying generation Z and ambitious millennials. They are the ones who are increasingly replacing traditional markets with Q-commerce using apps like Swiggy and Dunzo.
EXPANSION HAS ALREADY BEGUN
International players such as Glovo, with its chains of discount stores and markets, are already offering home delivery of purchases in a time comparable to ordering a meal from them. The head of Glovo in Poland – Carlos Silvan – at the recent Retail & FMCG Congress spoke about this issue as follows: "Glovo works with the largest supermarket chains in the world. If you think about shopping at Auchan or Biedronka, you can use Glovo, which is cheaper than, for example, gasoline needed to get to the store and saves time for customers. However, his plans don't stop with just this service. At the recent Retail & FMCG Congress 2021, Carlos Silvan talked about plans to transition the Glovo brand into Super Glovo, which will offer lightning-fast – just 10 minutes – delivery of a variety of products – both groceries and, for example, pharmaceutical products 24 hours a day. The company originating from Barcelona has successfully tested this solution on its home market – and is now announcing the development of a similar service in Poland.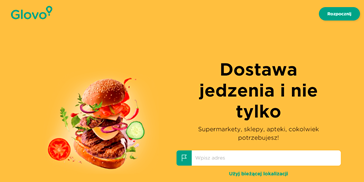 Bolt, competing with Glovo, has similar plans and wants to introduce the Bolt Market service to Poland. It will give the possibility to do the grocery shopping online with home delivery within 15 minutes.

Global player Gorillas, German GetnowX, as well as Uber eats have plans to expand the Polish market of Q-commerce shopping.
These international big players are not the only ones interested in conquering the Polish market. In some districts of Warsaw we can already use the services of Q-commerce representatives such as Jokr, Swyft. These players in their marketing communication strongly emphasize 15 minutes as a guaranteed grocery delivery time and access to shopping 7 days a week. If 15 minutes is too much for you, you can use the services of Lisek, a new brand on the market, which boasts a record-breaking delivery time – 10 minutes!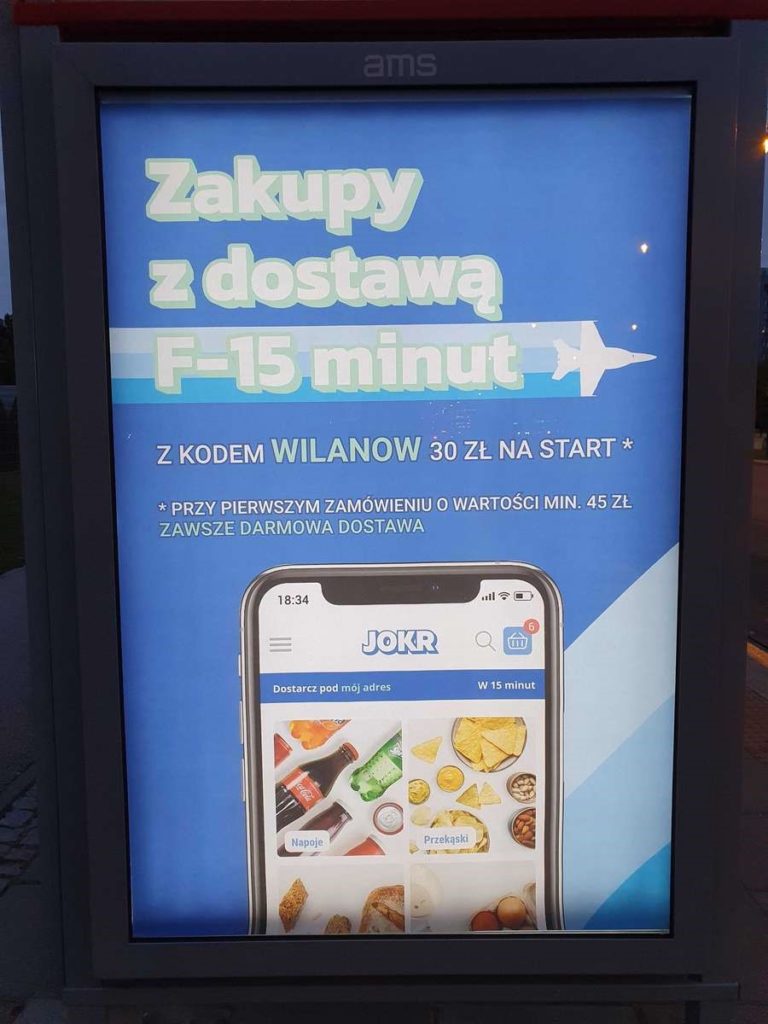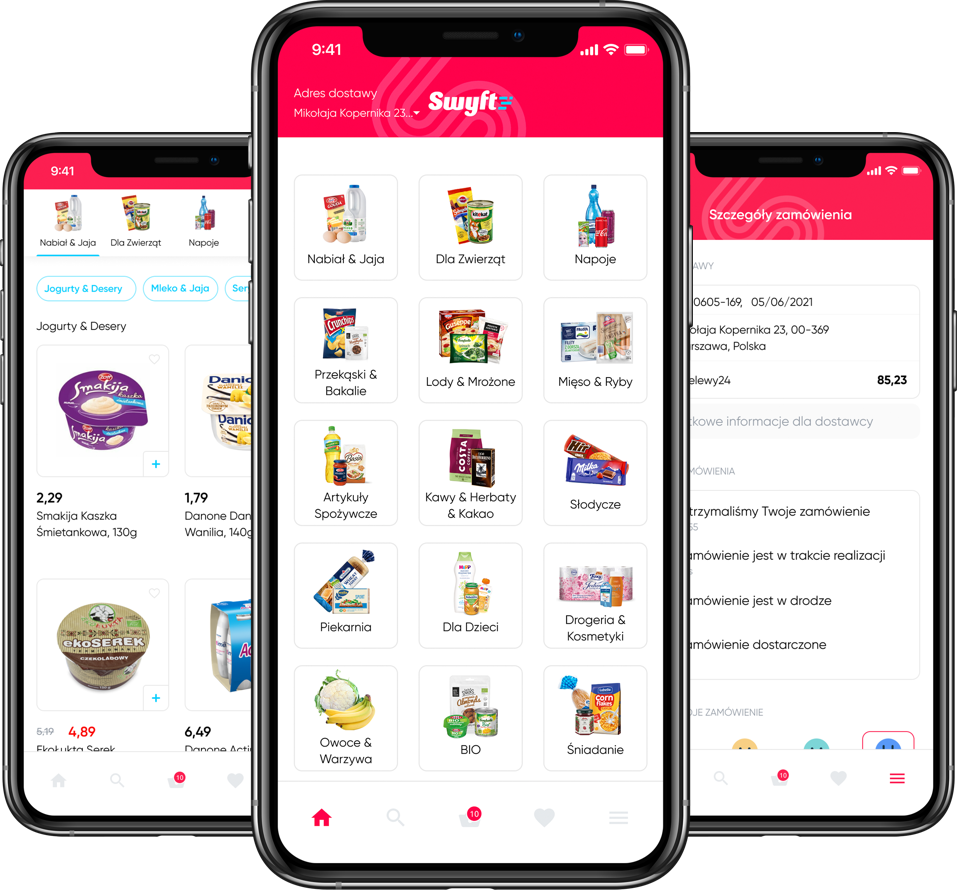 The Lisek dark store operates in Wilanów. Marek Krzyżanowski, CEO of Lisek, emphasizes in the interview for Commercial News that the platform wants to attract customers with delivery costs even three or four times lower than those of the competition. Because we mustn't forget that we will have to pay a little more for a super-fast delivery and the resulting comfort. So time and the cost of delivery will become the options with which individual players will compete. And it is the customer who will benefit from this battle.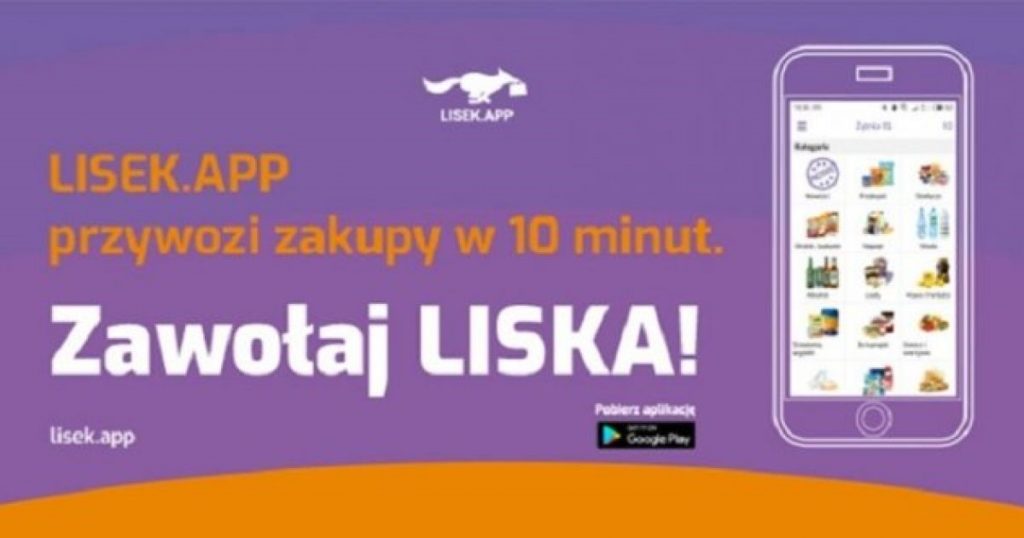 OPPORTUNITIES AND THREATS FOR Q-COMMERCE
The expansion of the Polish market by Q-commerce is a result of the fact that the Polish e-grocery market, currently worth about PLN 4 billion (according to calculations by PwC), is expected to continue to grow rapidly in the coming years. Already at the end of this year, its value is expected to reach PLN 5 billion, and in 2026 even PLN 18 billion. Between 2020 and 2026 the cumulative growth is expected to be as high as 29 percent (source: Wiadomości Handlowe). The potential is there, especially that the pandemic has taught Poles new shopping habits – namely online shopping – which is declared by 73% of the Internet users (according to: Puls Biznesu)
Another advantage is the change in Poles' shopping trends and missions – we buy more and more frequently (on average, we visit "a store" every second day), and Poles from generation Z entering adulthood increasingly value the convenience aspect offered by online retailers. According to international research, they and their older siblings from the Millenial generation will be the main customers of Q-commerce stores.
Will Q-commerce be accepted and established on the Polish market? The barrier for this form of shopping can definitely be the higher number of grocery stores that we have access to as Poles. After all, Poland, with its 19 stores per 10 thousand inhabitants, is one of the European leaders – for comparison, in France the same number of inhabitants have 2 stores at their disposal, while Germany and Belgium have only 4 stores. Nothing indicates that the dynamics of convenience stores (Żabka) or discount stores (Biedronka, Lidl) will be slowed down.
Another aspect is the territorial range and the number of dark stores that Q-commerce representatives will be equipped with. This will have a significant impact on whether the promise of 15 or even 10 minute delivery will be fulfilled.
Therefore, the challenge for Q-commerce will be: will the various representatives of this segment manage to lure consumers into regular shopping and deliver on the promise of speed and convenience? At what level will the cost of delivery be set and will it be a barrier for some consumers? These factors will determine whether Q-commerce will become the next winner of the Polish market after discounters, or whether it will remain just a "once in a blue moon" store when we run out of milk or wine on a Sunday evening. Time will tell.
The Authors: Aleksandra Borawska and Anna Roman, Strategy Group Head Saatchi&Saatchi