In recent years ecology has most probably already been considered in every possible aspect of life. Awareness is growing with each passing year, so more and more people are engaging in pro-environmental activities, starting with changing their own habits, such as paying more attention to the products they buy and the attitude of their producers to the issue of sustainable development.
Last year's research shows that as many as 21% of Poles are so-called Eco-Enthusiasts (1), i.e. people for whom ecology is important.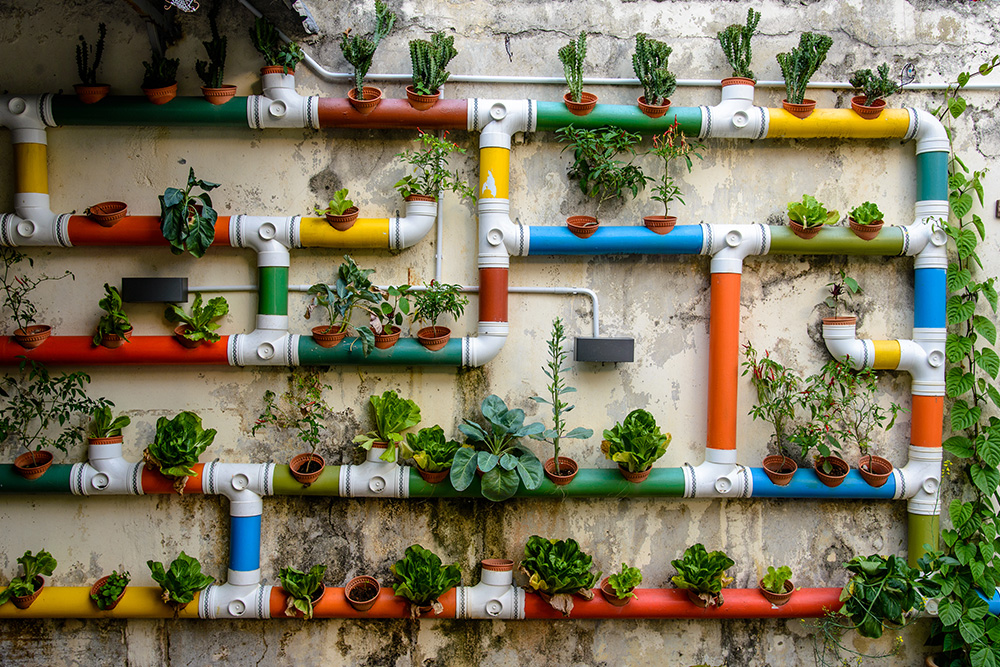 What does this mean for brands that want to be close to consumers?
In view of the growing interest in environmental issues, every average brand should at least consider activities related to ecology within its area of activity and possibilities.
Many brands are already doing this, but the potential for change and talking about it is still high. Green clutter in many channels is considerable, but clearly communicating your eco-friendly achievements can be beneficial nonetheless. Embarking on internal change, and the marketing communications that go with it, can benefit both image and sales.
What should you look for when considering starting eco communication?
First of all, it is worth ensuring that actions in the direction of being more eco-friendly are sincere and adequate to the brand's area of activity. Therefore, the statement "from now on we will be eco-friendly" is not enough to build a new, pro-ecological image.
If you do not know where to start, it is worth consulting experienced business partners or even doing your own research in the category.
What next?
It is important, even after carefully considered internal changes, to be prepared for criticism.
Even before you start communicating, look for your weaknesses that consumers and activists can exploit. You can also consider using potential criticisms in the communication itself, it is not always worth waiting until someone catches them. It is worth focusing on the search for gaps, especially when the change in the direction of ecology was not supported by research and prepared by a team of experts. For example, have you changed your product packaging to a greener, more subdued look, but it still consists of plastic or is sent to customers in packages filled with bubble wrap? There is a very good chance that this will be quickly noticed and widely discussed on social media. Recall, for example, the Palmolive campaign and the air-purifying stops that were actually dead, painted plants.

Merely being willing to respond to such allegations, while important, may not be enough. First of all, the brand's response may already gain much less publicity than the allegation itself, and then it may not be easy to get rid of the "eco-failure brand" patch. Therefore, when a brand finds its weaknesses before the communication begins, it may find that it still needs some real green changes to satisfy the discerning customer.
And what if the company is not yet ready for eco-friendly communication?
82% of Poles are already choosing eco-friendly solutions even if it comes at an additional cost. In 2018, this was only 32% (2). This data clearly shows the direction in which consumers are heading and, consequently, the direction in which brands should be heading. Staying with tradition could mean that the brand is significantly affected by leaving customers. At present,there is a lot of new brands, creating themselves as ecological ones in many categories. There are also many trends, so it is worth considering being a partner of your customer in the maze of information, perhaps changing along with them in the direction of ecology.
Do brands have to be eco-friendly?
Not every brand has to be eco-friendly, nor does it have to communicate itself as an eco-friendly brand, and it certainly shouldn't do so unless there are real changes behind it. After all, the term greenwashing is nowadays present in all declinations and cases. However, if the brand has not yet taken any step in the direction of ecology, it is worth considering it and following the latest research – perhaps soon the importance of ecology will be one of the most important factors in the customer's purchase path.
Source: [1] https://swresearch.pl/raporty/na-drodze-do-zielonego-spoleczenstwa-jak-polacy-podchodza-do-ekologii
[2] https://www.gov.pl/web/klimat/badania-swiadomosci-ekologicznej